"The Embodiment Of Spiritual Leadership"
Bas & Priska dare to step into the vortex where glamour meets spirituality.
They personify the new waves of spiritual embodied leadership and lead their movement with their heart's truth.
THE LOVE ALCHEMISTS
INVITE YOU TO STEP INTO YOUR MOST MAGNETIC AND LOVE-ATTRACTING SELF WITH:
The Vortex Of Love – Magnetize Your Beloved
A 6-WEEK TRANSFORMATIONAL ONLINE EXPERIENCE,
STARTING NOVEMBER, 2020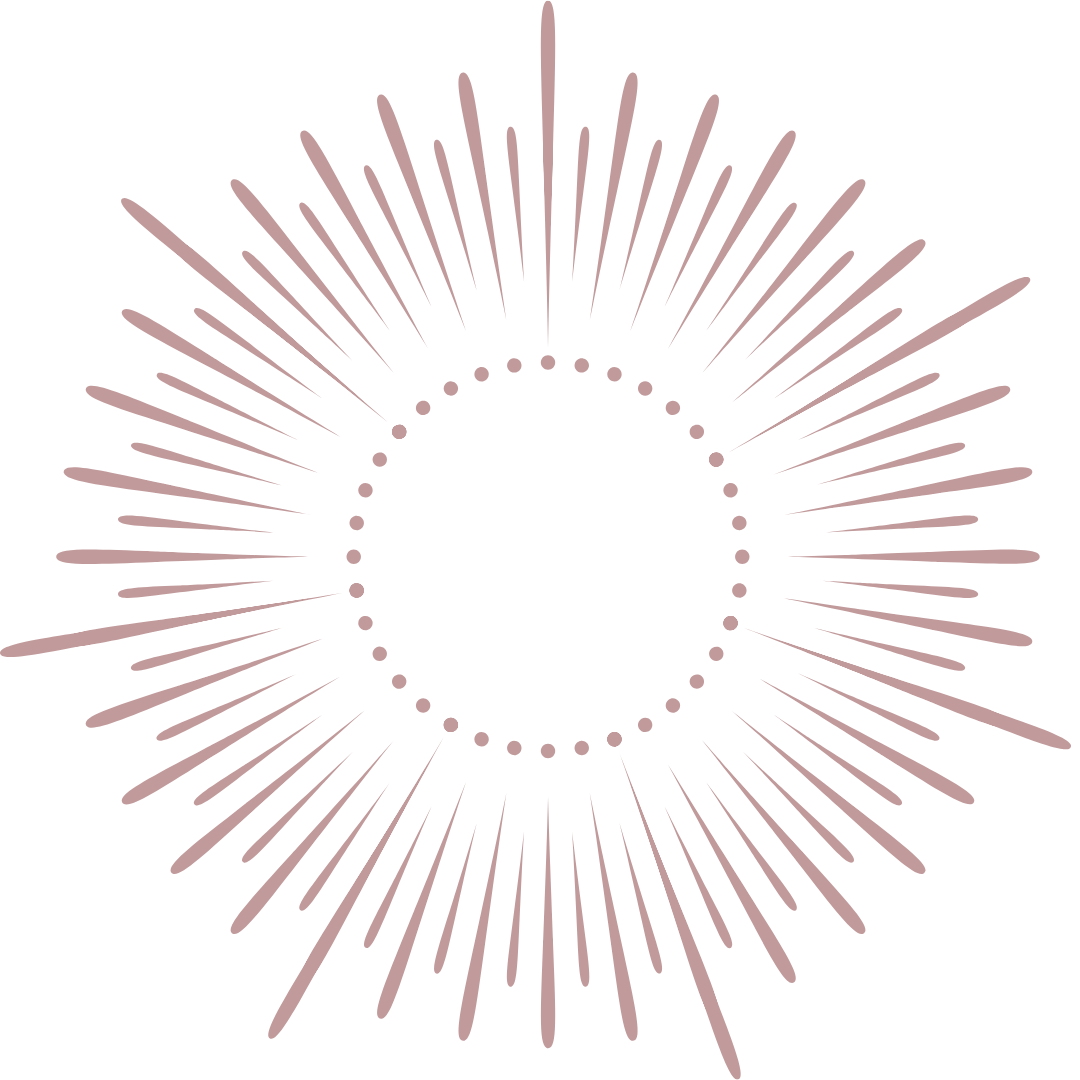 IMAGINE CALIBRATING TO THE ENERGY OF A COUPLE WHO EMBODIES TRUE LOVE AND PRESENCE FOR 6 WHOLE WEEKS… 
IMAGINE WHAT IS POSSIBLE ON THE OTHER SIDE OF THIS TRANSFORMATIONAL JOURNEY!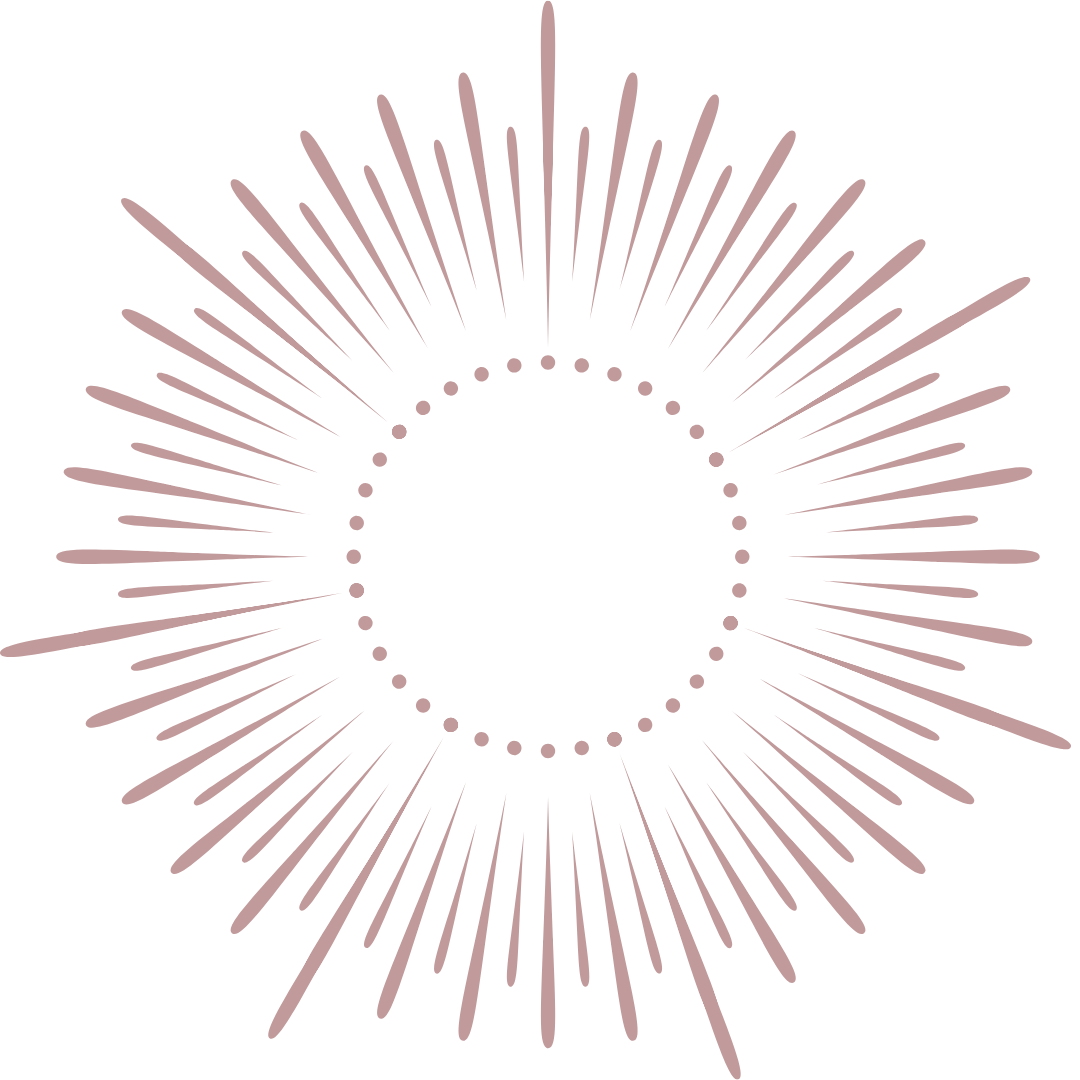 "For the first time in my life, I am experiencing happiness on a daily basis.
I feel like a whole new person."

"My struggle in romantic relationships has dissolved.
I'm finally with the man I love deeply & we're planning our first workshop together!"
"Priska and Bas know exactly what they are doing. 
With their loving presence alone, so much healing is happening."
"Through TVOL I've attracted THE ONE!"
Before TVOL I was enjoying the bare minimum, the "breadcrumbs" if you will. 
By just considering TVOL my thoughts and feelings about that situation immediately started shifting. 
I knew right at the moment I said yes, that no matter how many helpings of breadcrumbs I had on my plate they were never going to be enough to satiate my appetite. 
Not when what I truly wanted deep down was the classic French full course 17 menu dinner, from appetizer through dessert, ending with a cuppa tea! 
Shortly after I released the partner who could not give me what I needed and that situation with ease and love, someone completely unexpected came along, stepped in, stepped up, showed up, and we're currently writing our love story. 
Now if you haven't done this type of work before, you may be nervous, or overwhelmed. But I promise you that Priska and Bas are the perfect mentors to bring you through this 6-week journey into and of yourself. They have created the perfect program to really call in your big love. 
I have completely reconstructed what I want to see in the mirror, how I want to feel daily, partner or not, things that bring me absolute joy, and to actually do them no matter what. 
I've redefined my goals and desires in life and in love from the ground up. I feel brave, courageous, empowered, engaged, inspired, connected, excited, and hopeful for the next group of ladies who decide to pull up their big girl pants and go for it!!! 
Ps: YOU are absolutely WORTH IT! 
This Is For The Women Who Are Ready To Change Their Stars
 You have been reading up till here, right? So we can be SURE that you are this exact woman who DOES want this soul-stirring, fulfilling relationship.
~ Does your heart skip a couple of beats when you imagine being looked at, like you are the most precious and beautiful thing in the whole wide world?
(Have you recently watched Outlander… you know Claire and Jamie?)
~ Do you want someone to share your wins and struggles with, after a long day of work?
~ Are you longing for somebody that doesn't run for the hills when life throws some curveballs your way and things get tougher?
~ Do you dream about traveling with your beloved and making memories for life or building an empire together?
~ And do you – no matter how strong and independent you are (we are sure you are a friggin' superwoman!) – also crave a strong shoulder to lean on from time to time? To surrender and being held?
Now listen carefully: this IS possible!
You truly CAN have it ALL!!!
 

Join our program and find out!
The Key Lies Within Your Energy Field
And We Are Going To Help You Shift & Shape it, So You WILL become a Magnet For Love! 
"These two are hands down the best of the best!"
I can't say enough wonderFULL things about Priska and Bas
These two are complete love, dedicated to the unfoldment of greater truth in connection, and truly have the care to cut through the shi* and get to the bottom of relationship miracles. 
They truly make a difference. For anyone needing help with relationship support, look no further. These two are hands down the best of the best!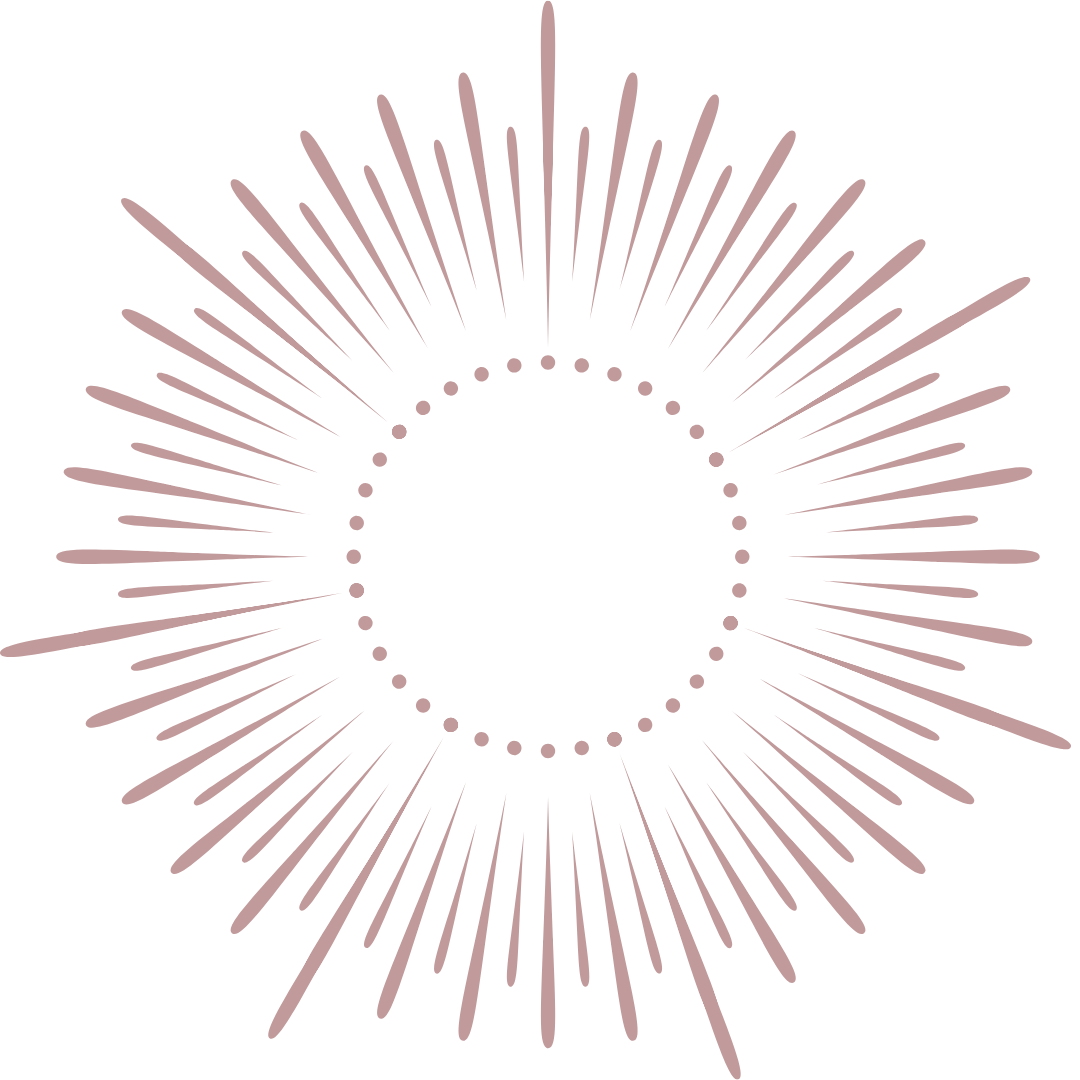 The Vortex Of Love Will Change Your Life!
Sisterhood, courage, vulnerability, bravery, clarity, self-worth, and authentic self -love…these are just a few of the aspects that I was blessed to experience through The Vortex of Love program.
6 weeks with Priska and Bas will change your life.
These 2 beautiful souls created a safe and open space to explore some of the deepest parts of myself. Parts that had, up to now, only shown me confusion and pain. They held my hand and guided me gently with truth and raw authenticity.
I'm not afraid to claim what I want from this life, and I am a stronger, wiser woman because of my work with Priska and Bas. You will not find two people more committed to this work and your growth.

Gratitude upon gratitude upon gratitude for their presence in this world and their willingness to help me heal. They are truly a gift to this world!
We also offer an installment plan and payments via Transferwise.
Write an email to team@thelovealchemists.com for more information.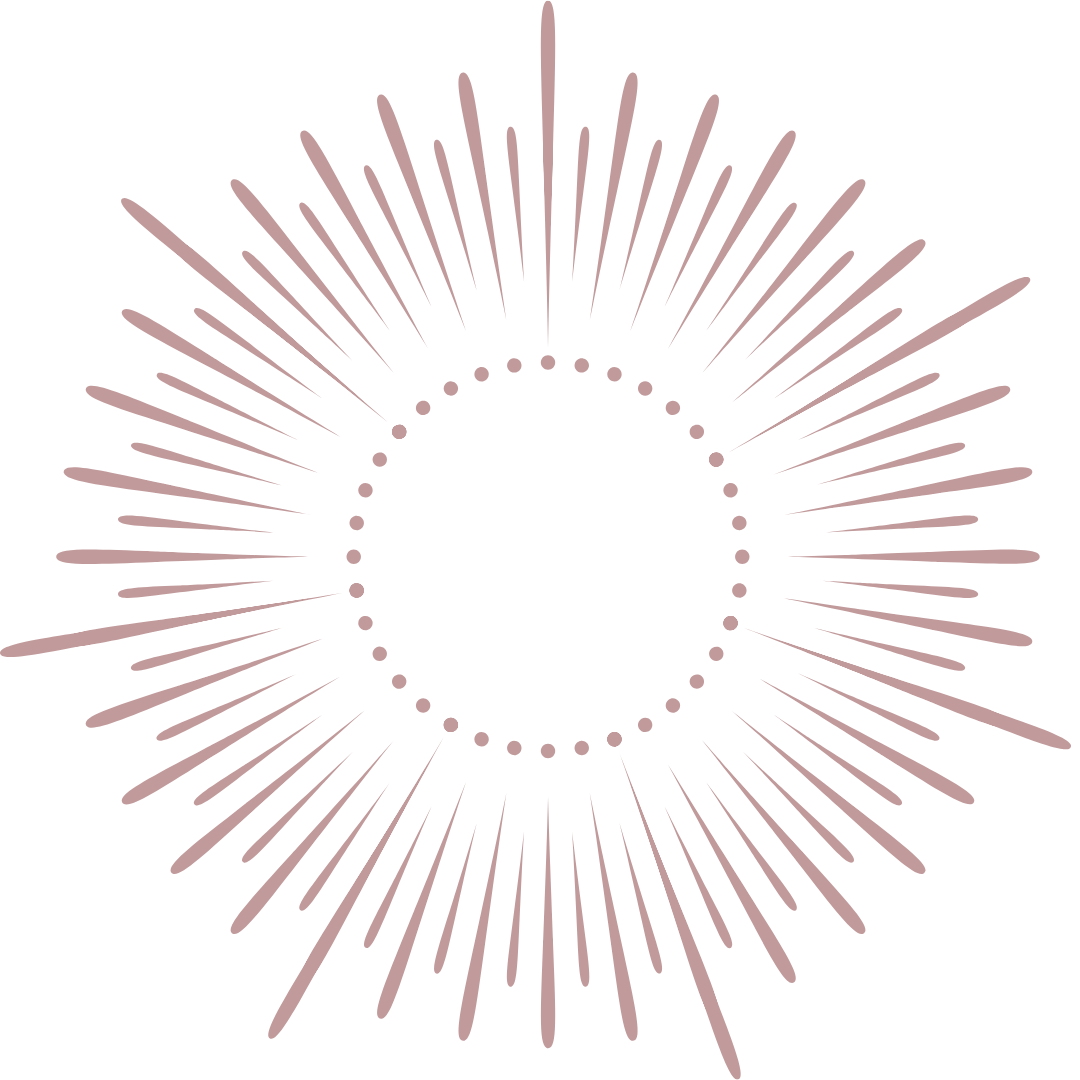 If You Are Ready To Prepare For That Beautiful Dream Relationship Of Yours…
…and buzzing with excitement to attract the Love
that you have always wanted

(without manipulating or playing games)
 then "THE VORTEX OF LOVE" is exactly for you!
DURING THIS 6-WEEK ADVENTURE YOU ARE GOING TO UNCOVER THE BLOCKS AND BELIEFS THAT KEEP YOU IN THE SINGLE-TRAP
(brought to you from a MALE AND FEMALE perspective – which will make ALL the difference!) 
Just like these wonderful women did before you. After being single for ages they found the big love of their lives (engagement rings included):
"My biggest dream just came true."
"I have no clue what Priska and Bas precisely did, but within the same week after our first talk, I met my beloved, who I know to be my soulmate.
It is him!
That's what happens when you get in touch with the magic of these two!
"He proposed to me last week & I truly couldn't be happier!"
"Less than a few weeks after working with Bas and Priska, I have met the most wonderful man.
It feels like pure magic to be with him and I have no doubt that he must be my soulmate.
I am forever grateful for Bas and Priska's support. I'm living now the amazing partnership I have always longed for. 
After working with Bas and Priska, I found my man!"
THE man who makes me happy, who loves and adores and cherishes and supports me the way I am. And the best thing is: I love him back.
I can receive all the love he gives me and it feels safe and adventurous in our committed love relationship at the same time.
"After The Vortex Of Love – I'm Ready!"
Before I joined Priska's and Bas's VOF, I felt confused and doubtful if the love I wanted was even possible for me.
Now I am ready. And I know that I can have it all. I closed all "the maybes" and now I am ready for "the real deal." And who knows… maybe I have already found him 🙂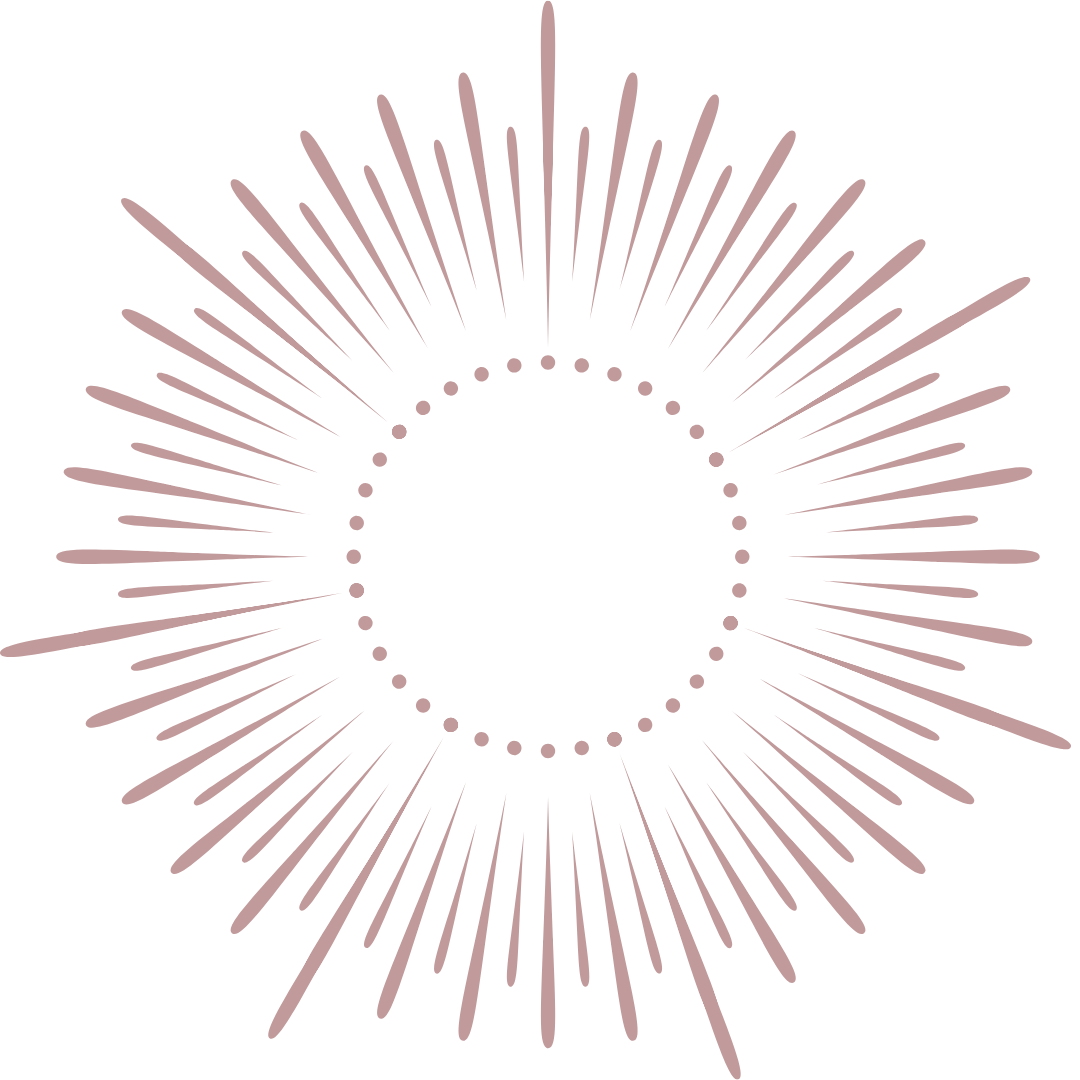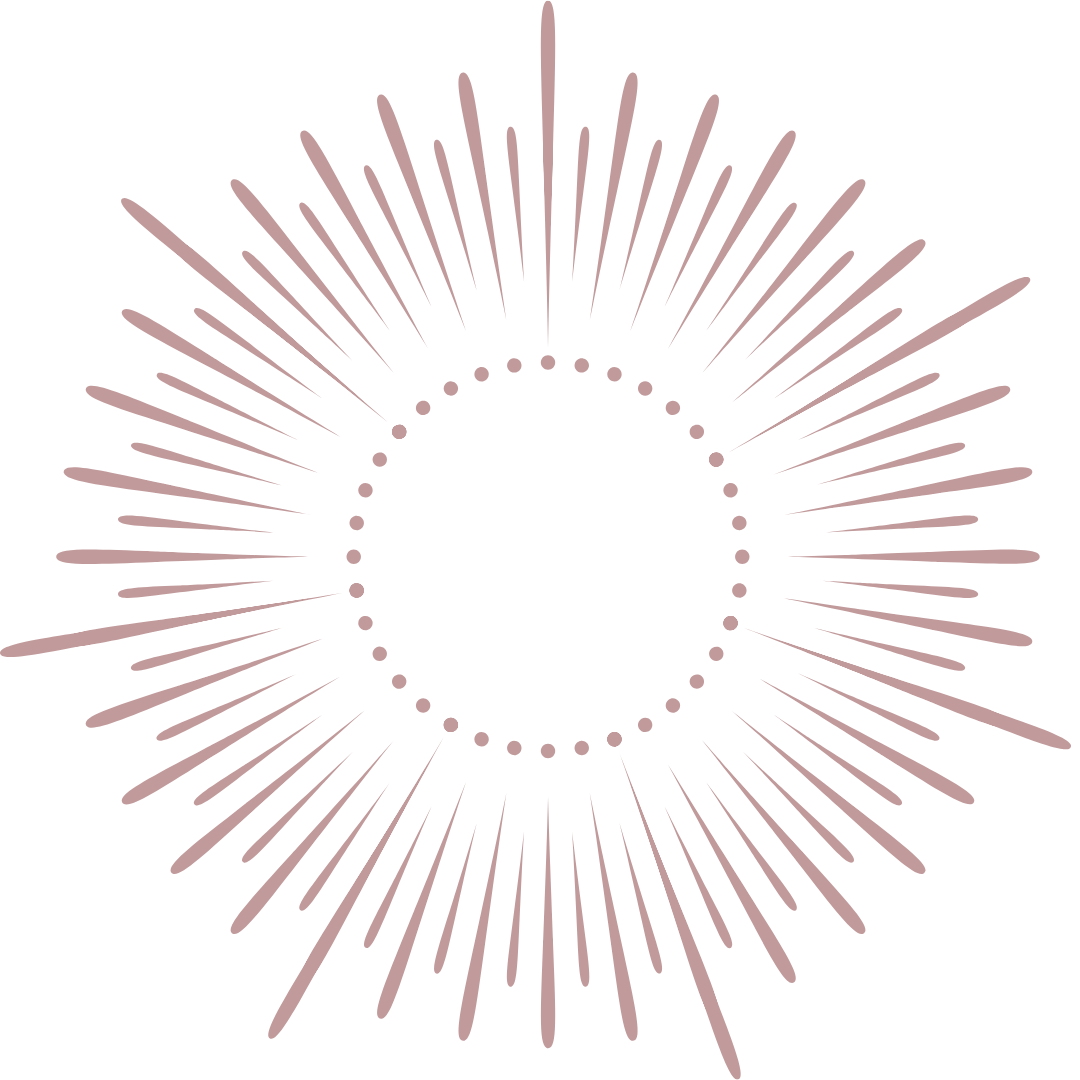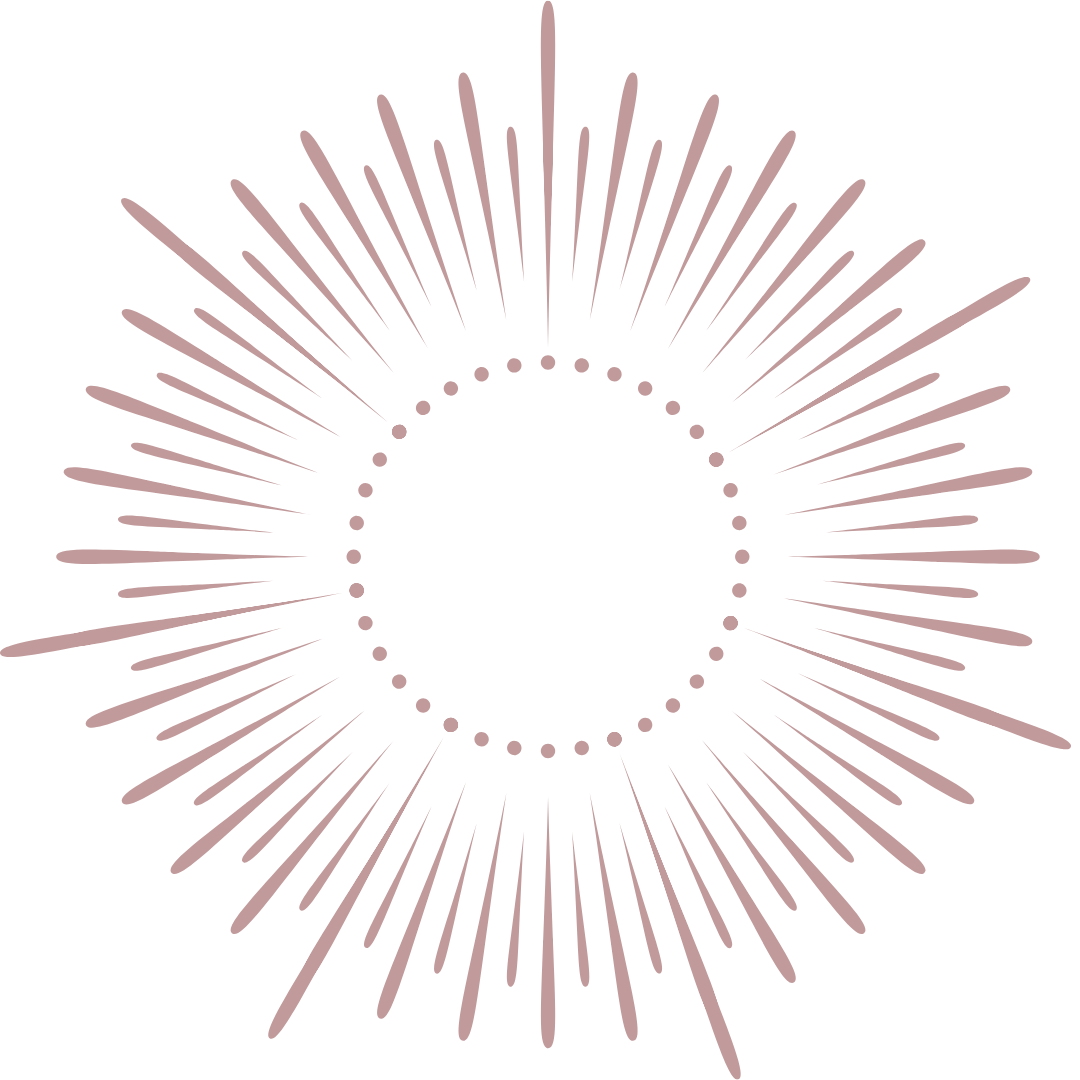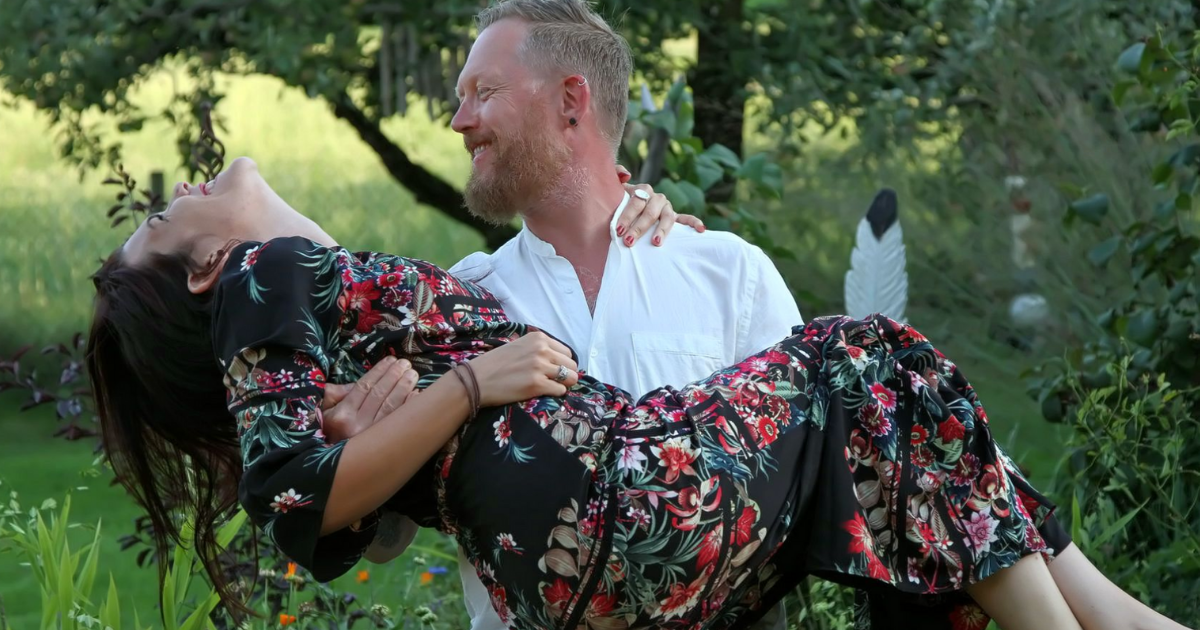 Intimate Group   (a.k.a Lots Of Access To Bas and Priska)
We work with a small group of approximately 10 ladies only. During this 6 weeks you have the possibility to get a lot of direct contact with Priska and Bas and to look into your personal situation.
This part is literally priceless.
Clearing, Clarity, Chemistry
Let's clean out that relationship closet of yours, clear that energy field and get rid of anything that holds you back and doesn't serve you anymore.
Gain clarity about YOUR relationship blueprint and what YOU actually are looking for, and let go of all social ideas and standards.
Become irresistibly magnetic to the love you are craving and to all that you want in your life.


Best Community On The Internet
You will join the most beautiful Facebook community ever and create sisterhood for life.
This group will stay open after the program so you can keep sharing, connecting, and creating magic for as long as you wish.
The Male and Female Perspective
You will have two excellent coaches at hand (according to International Coach, Author, Speaker, and Conscious Love Expert Maria Appelqvist "the best relationship and intimacy experts of Europe).
Bas & Priska have been working for years with men and women – and both have totally different relationship backgrounds.
While Priska has been in only one (on-off) relationship and has been single most of the time, Bas has been in several different relationships, including a marriage.
Next to this, they will share their male and female perspectives which will support you in many surprising ways.


QnA's and Tutorials
Every week we're going to meet live either via Zoom, where you can ask all your questions – or in our beautiful Facebook group where we will drop lots of wisdom in our highly informative and game-changing tutorials.
Let's hang out and have some fun.
Big Shifts In Your Love Life
Yes, our focus will be on your love life, but when you are going to optimize this part in your life the whole system will chain-react to it.
Don't be surprised when the relationship with your friends and family, your financial situation, and your health and overall feelings will improve.
Miracles attract more miracles. It's a universal law.


A Safe Space With Likeminded Sisters
Next to us, you will have other women to rise and grow with. Never ever underestimate the power of true sisterhood. We have seen so many incredible miracles happening when women come together.
A dreamer alone is powerful. When many dream a dream together – they will become invincible.
Work From Wherever You Call Home + 24/7 Access

No matter if you're traveling or having a busy schedule. This program will save you a lot of time, as you can work and play from wherever you are. You don't have to leave the safe space of your home to go through that transformation.
Next to that, you have unlimited access to all the downloadable materials and all recordings of the tutorials and QnA's.

We also offer an installment plan and payments via Transferwise.
Write an email to team@thelovealchemists.com for more information.
BAS AND PRISKA HAVE BEEN SUCCESSFULLY WORKING WITH WOMEN FROM ALL OVER THE WORLD FOR MANY YEAR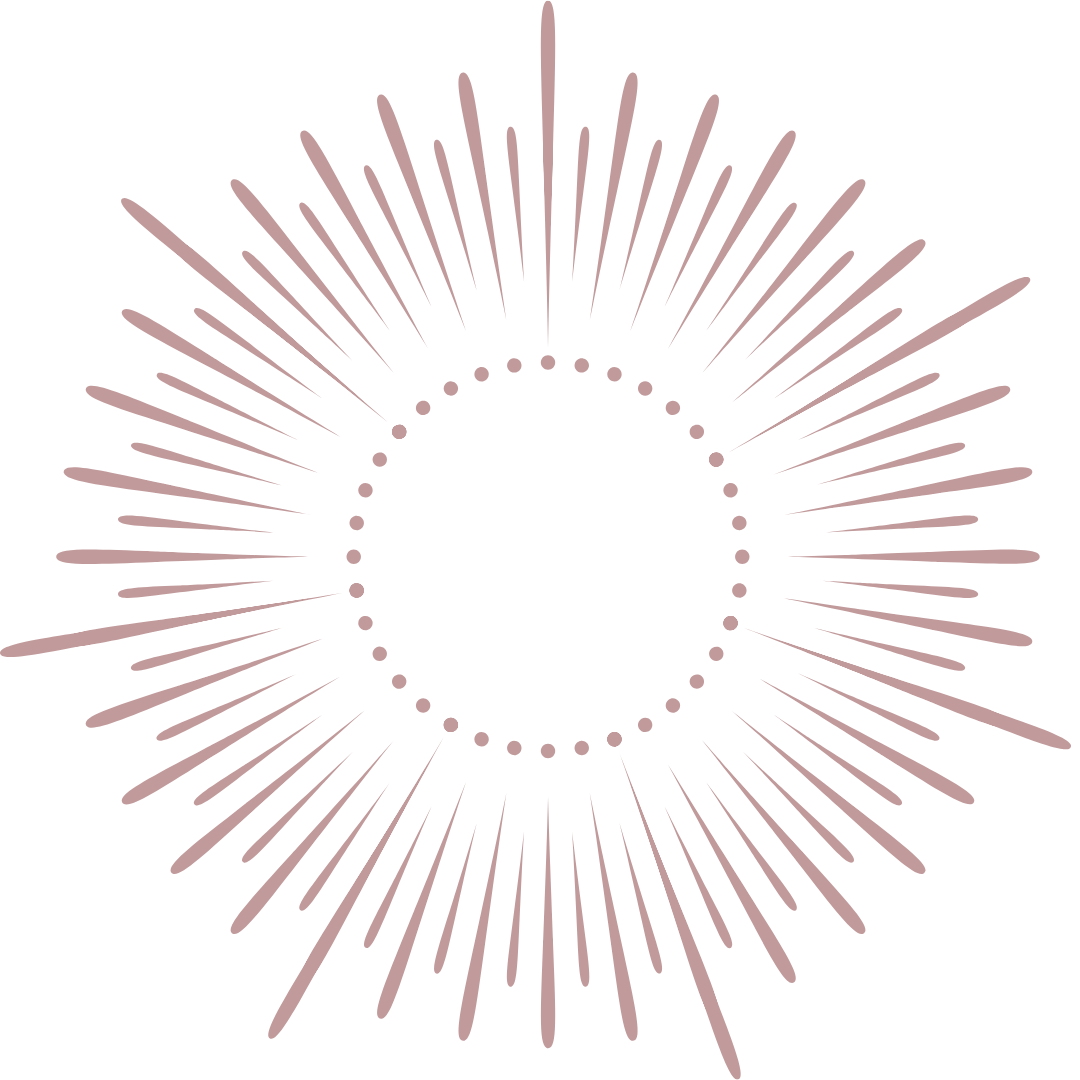 "Priska and Bas were the only ones I trusted to have the needed depth and abilities to catch me!"
"I have already booked so many coaches and have done so many programs but I knew I had to work with Priska and Bas on this specific topic.
They were the only ones I trusted to have the needed depth and abilities to catch me.
And I was so right.
That's exactly what has happened."
"With Priska I had the breakthroughs within six weeks what a whole year's program was not able to do: to experience my truth with my soul."
I have no idea HOW she does that, but I respect Priska so much for her women-work and for the magic she unleashes.
What Priska teaches is priceless. Something that can never be lost. Freedom. Truth. Love.
To live in your own terms.
That's worth millions.
"Bas and Priska give me the feeling of being heard and seen."
"And this is what makes all the difference in the world."
"Priska & Bas stay true to themselves and have this raw and fun openness"
"They both can create a safe container like nobody else."
"If You Haven't Your Spot Yet – RUN And Get It NOW!"
Wise. Witty. Wonderful.
These three words describe what it's like to work with Bas and Priska.
This was one of the most amazing relationship courses out there. Take it from me. I know. I have done many over the course of the past 17 years.
I am so grateful for the work they do. If you are contemplating signing up… I say RUN and join. You will never regret the decision especially if you're totally in and doing the work.

We also offer an installment plan and payments via Transferwise.
Write an email to team@thelovealchemists.com for more information.
EPIC Fast Action Bonuses Till September 18th: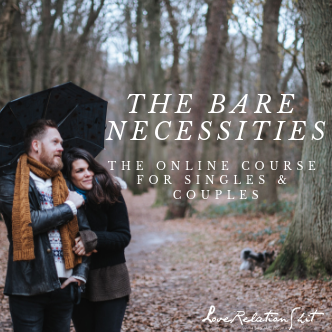 The Bare Necessities Course
In this course, you learn about the 12 essentials of a healthy relationship including 12 videos, theories, and exercises.
We want to make sure that you're getting the BEST possible start into your new relationship.
Are you done attracting "Mr or Miss Right" and losing them right afterwards?
Become your own relationship expert and build a foundation that stands the test of time.
Topics that we are covering: Sacred Sexuality, Jealousy, The Male and Female Wound, The Archetypes and many, many more.
A Journey Into A Man's Mind Series
Priska has collected questions from women all around the world and Bas is answering them honestly and respectfully in these 6 episodes.
Get answers to questions like:
"Do men really want to do the pursuing of women?"
 "How do men decide if a woman is relationship material?
 "Are there men that don't watch porn?"
And many, many more…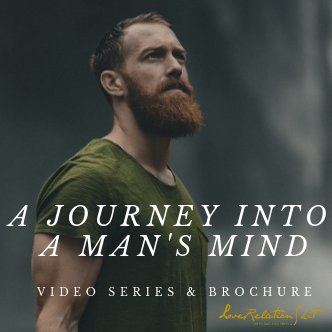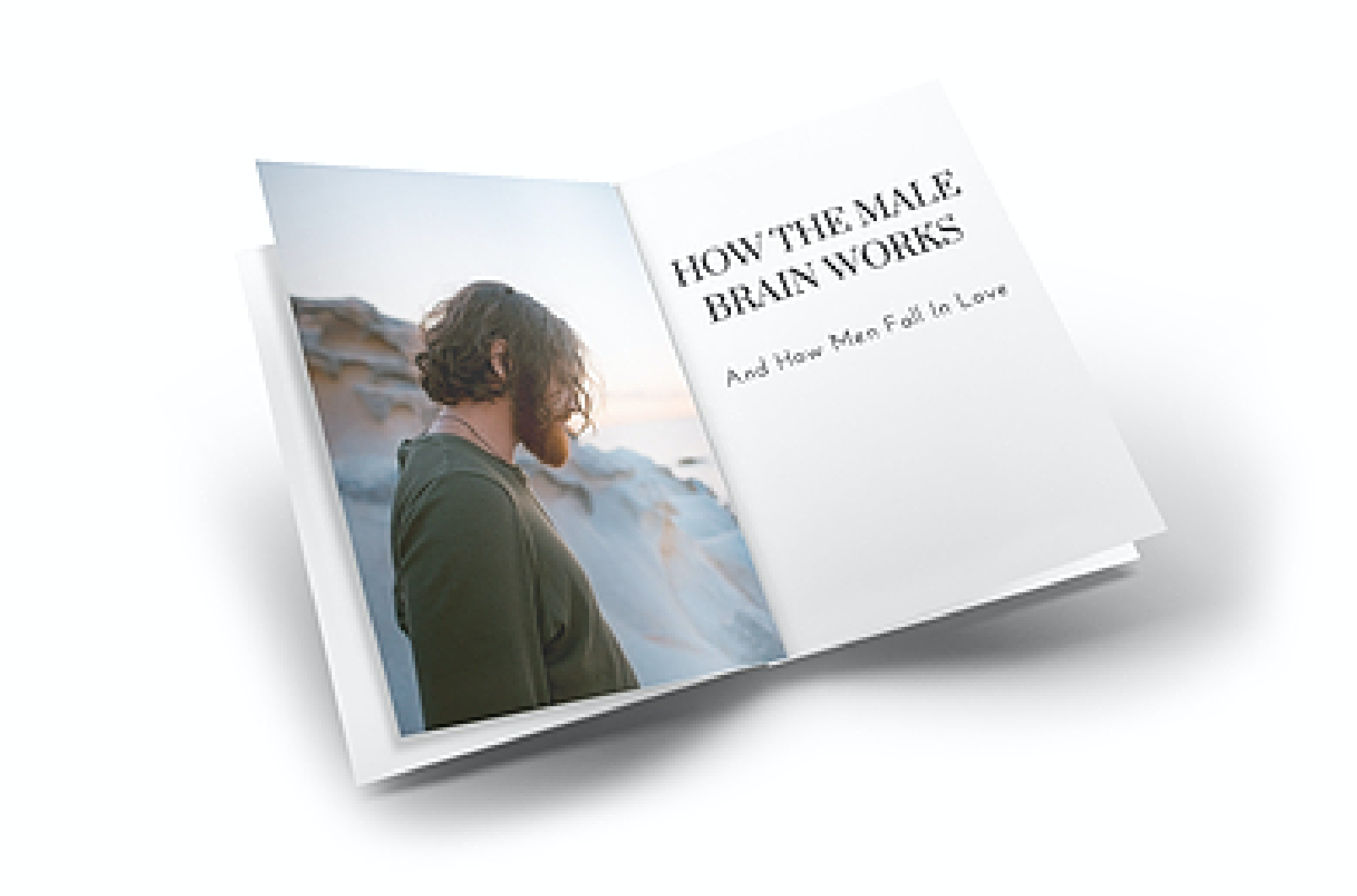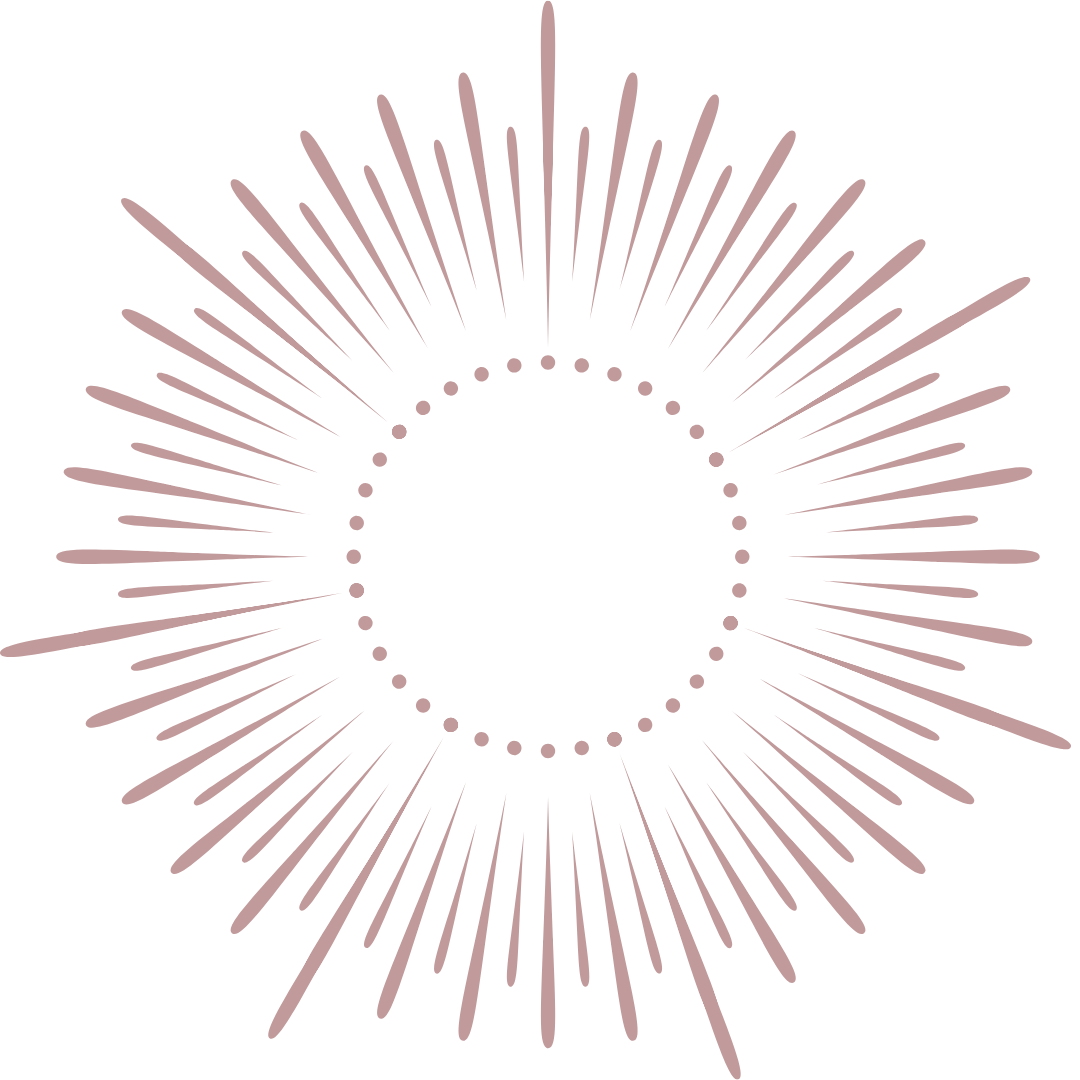 "I feel passionate and sexy within my own skin!"
When I crossed Priska's and Bas's path – I was exhausted.
Exhausted from working on myself, tired of my pattern of attracting unavailable men.  
I was deeply frustrated and increased by the Corona restrictions living my life uninspired on my couch, unable to move. 
After the 6 weeks of The Vortex Of Love, I see myself in the mirror as a woman with a vision.
A woman who I once knew a long time ago.
I can feel the passion within again. I feel great and sexy within my own skin, and that – that is something money cannot buy!
I can only wholeheartedly recommend working with Priska and Bas.

You get everything that is mentioned above PLUS:
Personal Access To Bas And Priska
You get our personal attention an all that is coming up for you during the time of The Vortex Of Love and beyond. You choose how long you want us to be your ally and have us as your personal support system.
 
Love Healing Sessions With Bas & Priska
With the help of coaching, energy-work, shamanic rituals (… let's see what you need and want), we're going to get rid of and transform the blocks that keep you from getting the results you desire. 
Exclusive Email or Messenger Support
Are you having a melt-down and do you need some words of wisdom? Or are you about to date a person and don't know how to handle things? We're here for you via email or Messenger.
Let us take you under our wing, sister.
We've got your back! 
Do you want the V.I.P. offer? Then let's talk!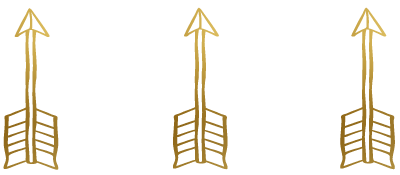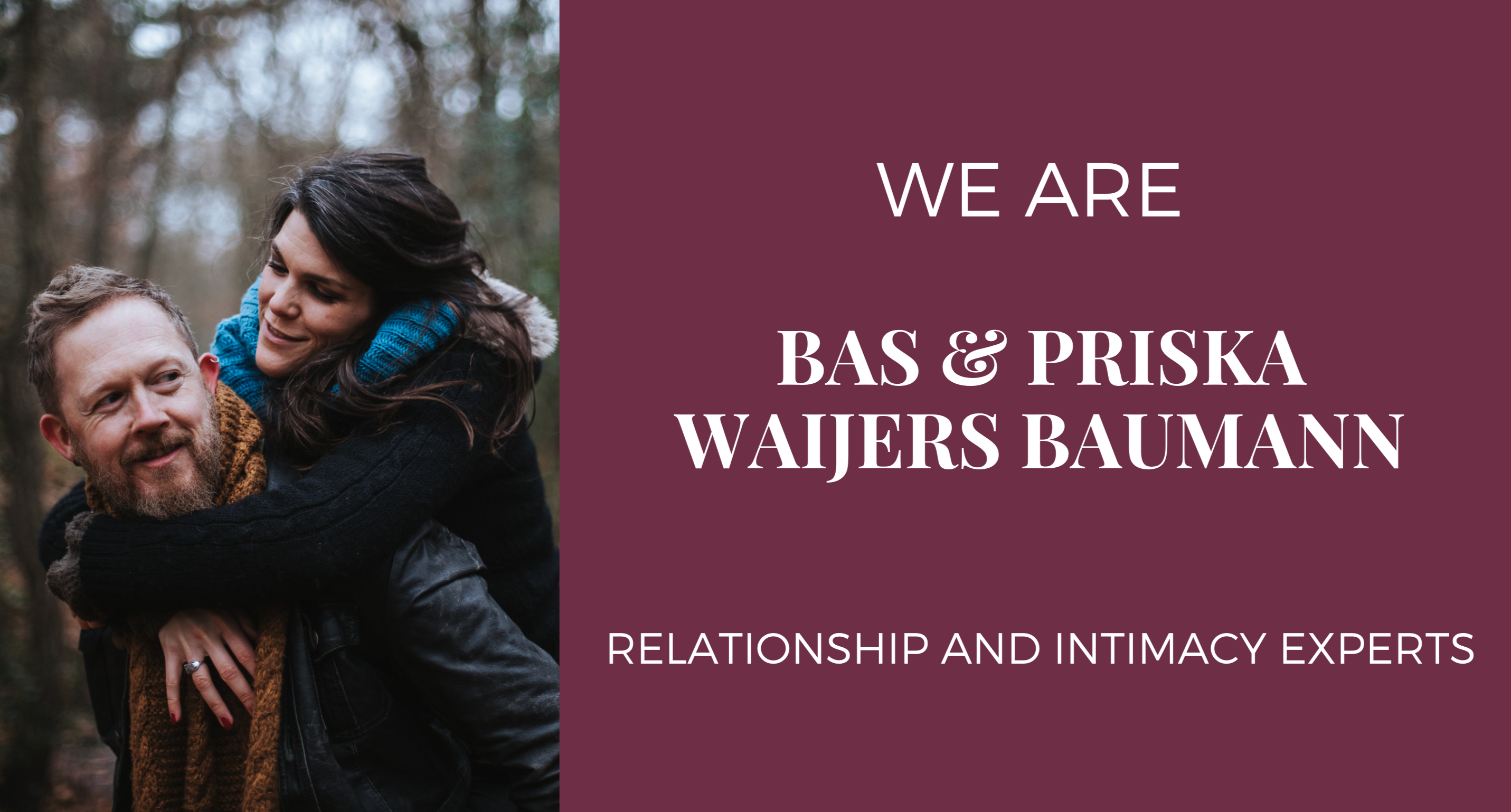 And That's Our Story
Our extraordinary love started under challenging circumstances and has been tested in many forms and many ways.
But our firm belief in conscious love, truth, and freedom has helped us to conquer it all and to grow even stronger together.
We are certain that Life brought them together not only for our own happiness but also for a bigger mission.
We are committed to raise the vibration on this planet by supporting singles and couples in attracting, keeping, and sustaining healthy, outstanding romantic relationships. 
Bas and Priska always choose love, no matter what. Are you ready to do the same?

The "Love Alchemists Magic" has been transforming many lives already and we can't wait to touch yours!
The Love Alchemists Effect: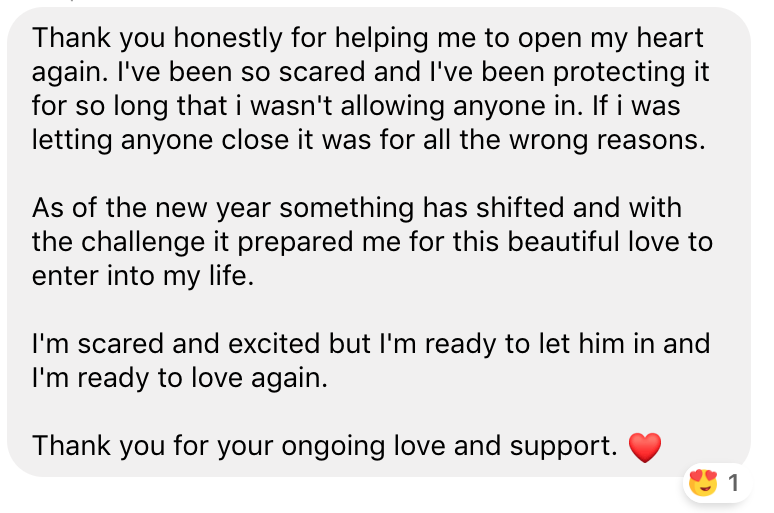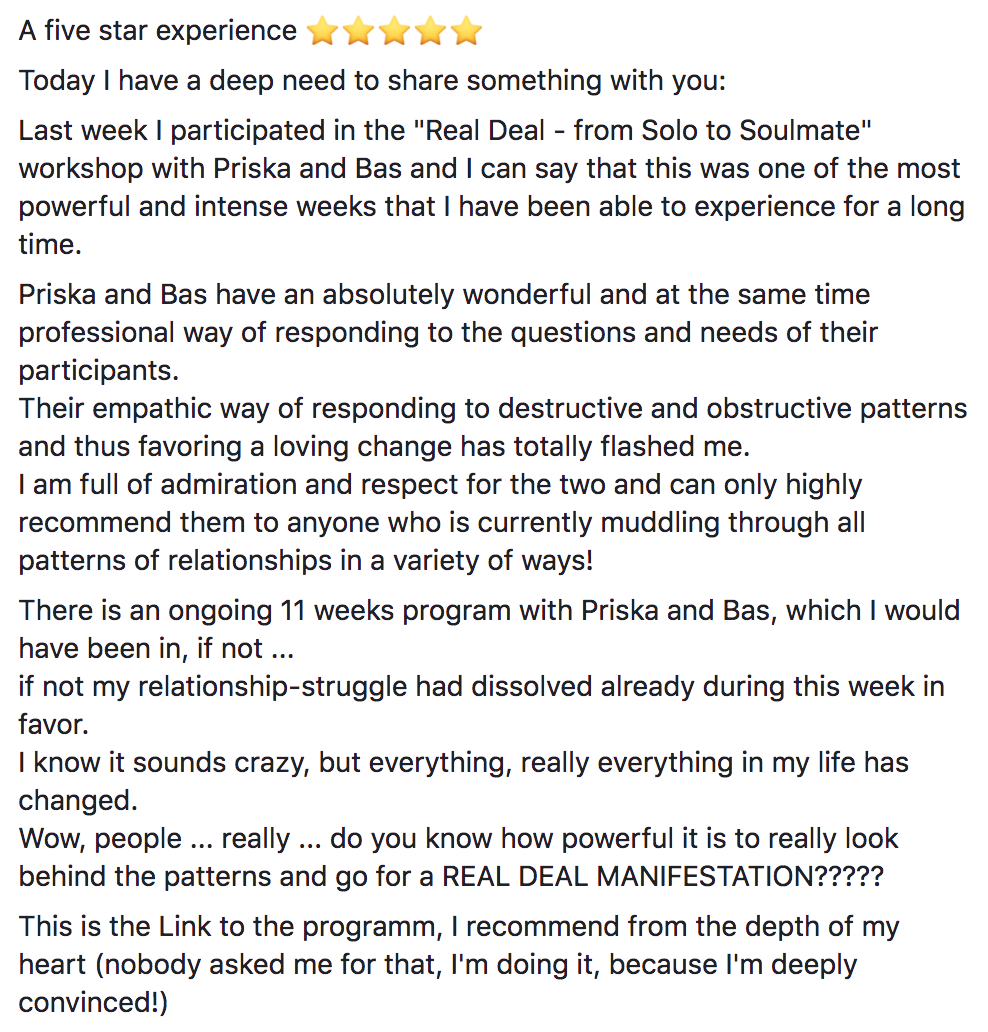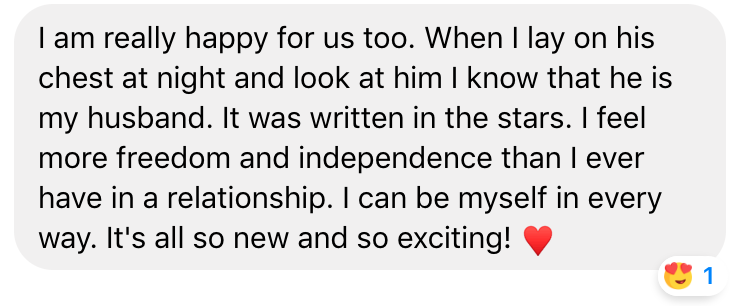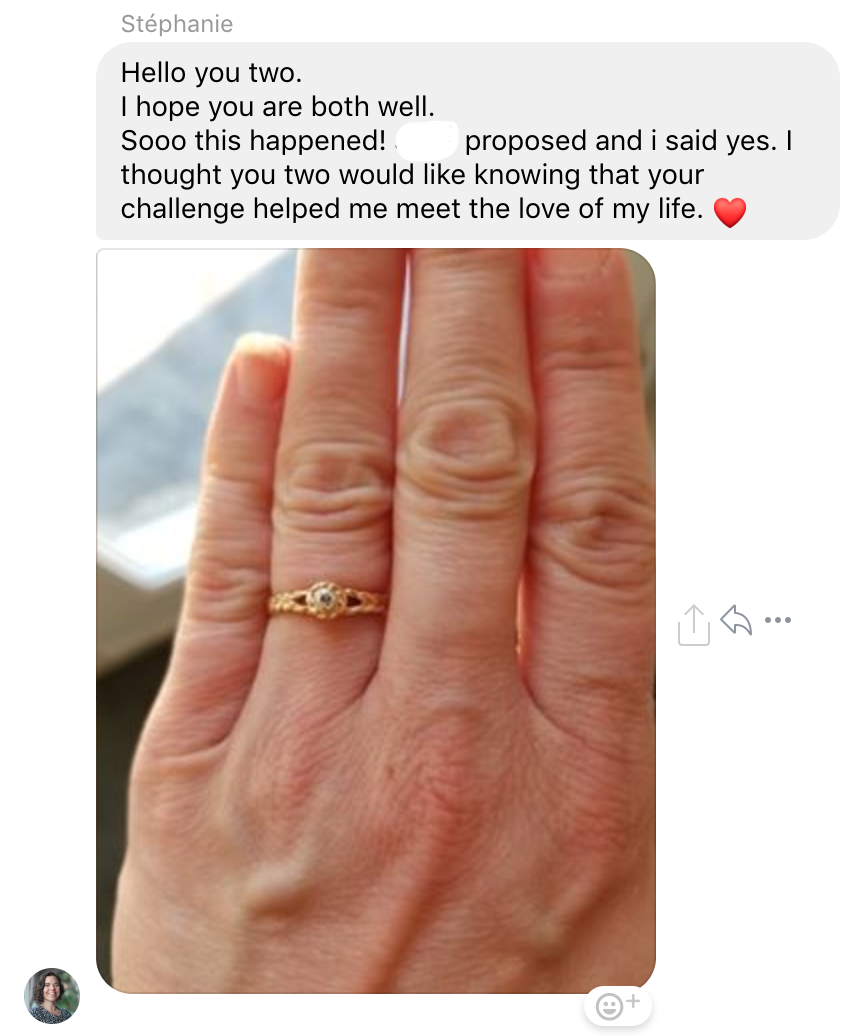 WANT TO JOIN US ON THIS 6-WEEK ADVENTURE OF LOVE?
We also offer an installment plan and payments via Transferwise.
Write an email to team@thelovealchemists.com for more information.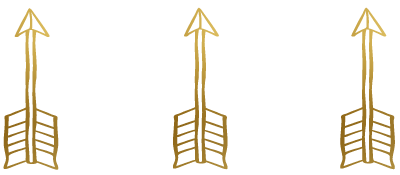 We can't wait to create miracles together with you!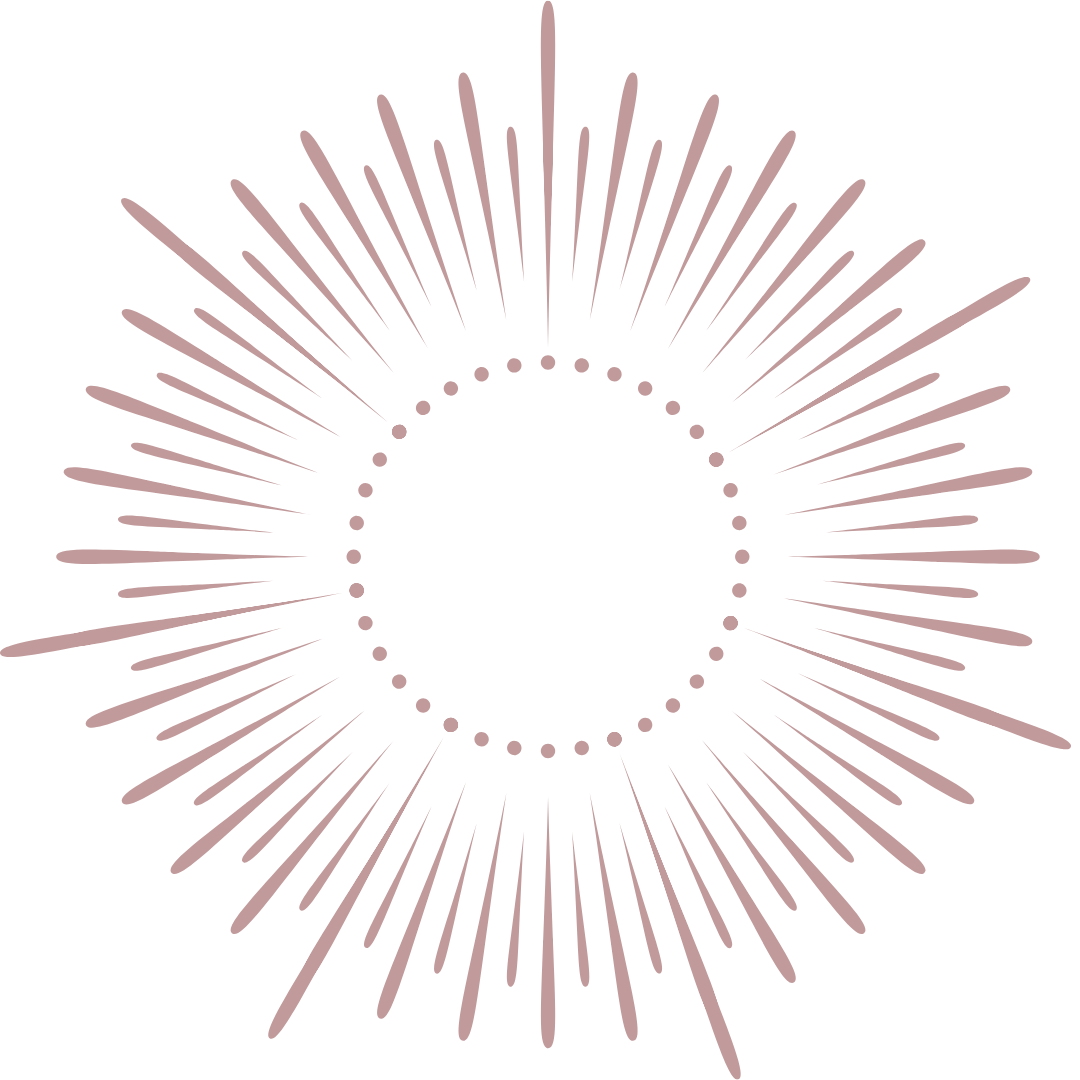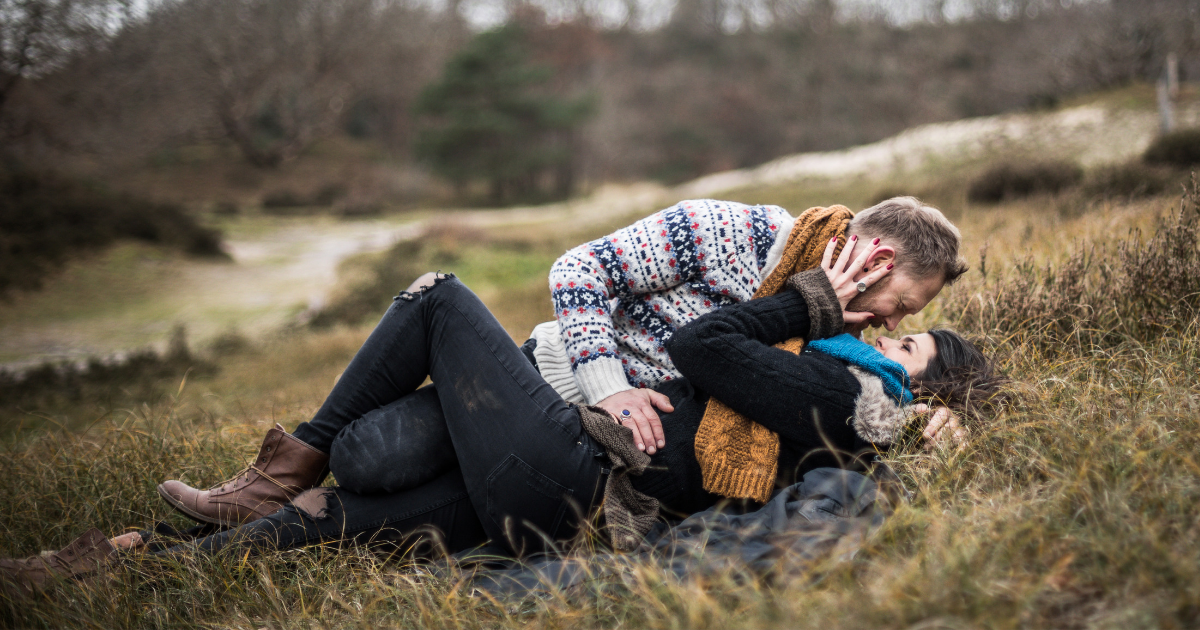 COPYRIGHT BY PRISKA & BAS WAIJERS 
"THE LOVE ALCHEMISTS" 2020