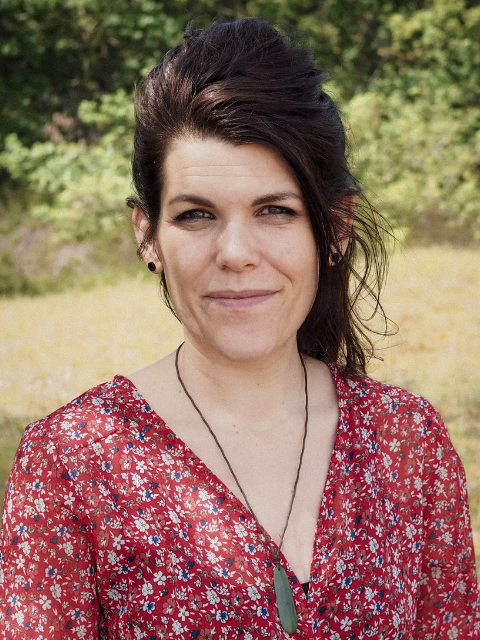 Life coach, actress, reiki master, professional dreamer, heart follower. Priska Baumann is all of that. She writes Love, Truth, and Freedom in capital letters. Because that is what she wholeheartedly stands for and believes in. A natural authority in her field: Passionately supporting women in unfolding their highest potential and kissing their inner Shero awake. Next to bring one half of "The Love Alchemists", she is the founder and creator of Priska Baumann SoulFreedom, where she offers online life group coaching programs for women (Sheroes – Women of Freedom // DreamVisionQuests // Shero Sister Circle) and individual coaching sessions.
Priska has always been fascinated by emotions and stories. She is a hardcore lover of myths and legends, archetypes and magic and has the ability to bring the wisdom of these stories into daily life.
Priska has an innate sense of beauty, harmony, and compassion, a deep understanding of people and their needs. When it comes down to communication, she often easily can read between the lines. She feels it as her responsibility to step up, break away from the status quo and inspire those around her. A true humanitarian.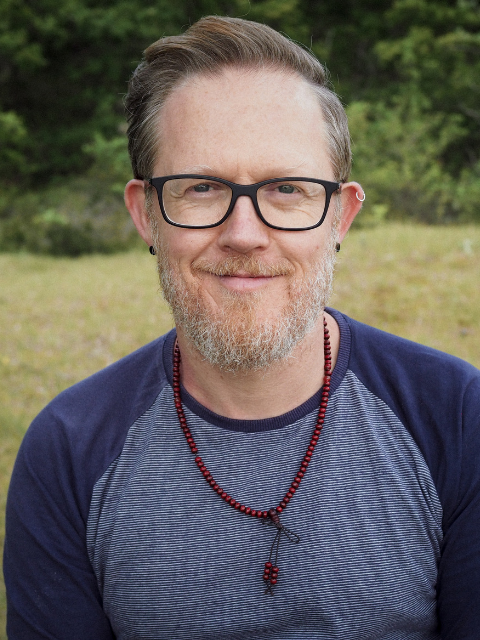 Life- and relationship coach, author, and (shamanic) healer.
The father of two is the epitome of a life-loving huMAN, who is happiest when connecting deeply with mother nature and embracing all her secrets – the light and the dark ones. He is familiar with both light- and shadow work.
Bas is an extraordinarily creative and natural born leader, who inspires people wherever he goes, by just living, breathing and speaking his truth with a wide open heart.
His ability to see people in their true nature is one of his greatest gifts. He looks behind the veil and is never afraid to name his discoveries.
The big loving heart, his ability to love abundantly and letting everyone feel safe in his presence, gives his clients the ability to fully open up and show themselves – even when there is tough love involved.
As a sucker for old stories and mythologies, he knows how to connect ancient wisdom, with the nowadays world and dances between the worlds like no one else.
Bas' and Priska's love started under challenging circumstances. They met each other in a Facebook group of like-minded, free-thinking spiritual people. Both were magically drawn to each other's energies.
As Bas was a married man and a father of two kids, no one of them was having romantic thoughts when they started commenting on each other's posts and writing more private stuff in private messages.
During a global meditation, Bas could all of a sudden see, feel and even smell Priska. This experience totally blew him off his socks, for he had never experienced such a thing.
If you are interested in more details, watch their first video about how they met.
Priska had the exact same experience and was freaked out about the amount of love she felt during Bas' energetic presence. The last thing she wanted was to fall in love with a married man.
After the second meditation a week later, where the same magical phenomenon took place, Bas dared to open up about what happened. At that point, Priska also felt encouraged to share her experiences with him.
While Priska was scared to the bones, Bas insisted on visiting her in Switzerland to find out what exactly was connecting them – and so they met a few months later at the airport in Basel, Switzerland.
Immediately it was clear, that this love was genuine and that they both wanted to be together.
Half a year after this first meeting, Bas was divorced, and Priska had migrated with her dog to the Netherlands, where she then lived for 1,5 years in a little studio before she moved in with Bas and his two kids in the summer of 2017.
An interesting detail: It was only later when Bas realized, that he was night-dreaming about Priska since he was an 8-year-old boy and that the dark-haired girl disappeared out of his dreams the day they met.
Priska too was connecting with Bas in her dreams while sleeping, but without ever seeing his face – although she remembered talking English to him, which only later made sense to her.
Their extraordinary love has been tested in many forms and many ways – but their belief in conscious love, truth, and freedom has helped them to conquer it all and to grow even stronger together.
To get a relationship that will rock your world and will nourish you on all levels, we will support you in preparing YOURSELF to be able to create a sacred space in which love can unfold.
It is all about growing into the most authentic man or most authentic woman you can be.
And to do this in a soft and loving way, there are tools which we can use that help us go within. Tools to find our blind spots and our blockages, to get to know our convictions and beliefs; to learn about the sacred masculine and the sacred feminine, and the merging of the two into a divine union within ourselves.
We can grow into our true potential by daring to dive into the stories within us and expose, embrace and heal the wounds inside.
Real change can only come from a sincere desire to become your most authentic self.
We work with couples and singles and everybody in between.