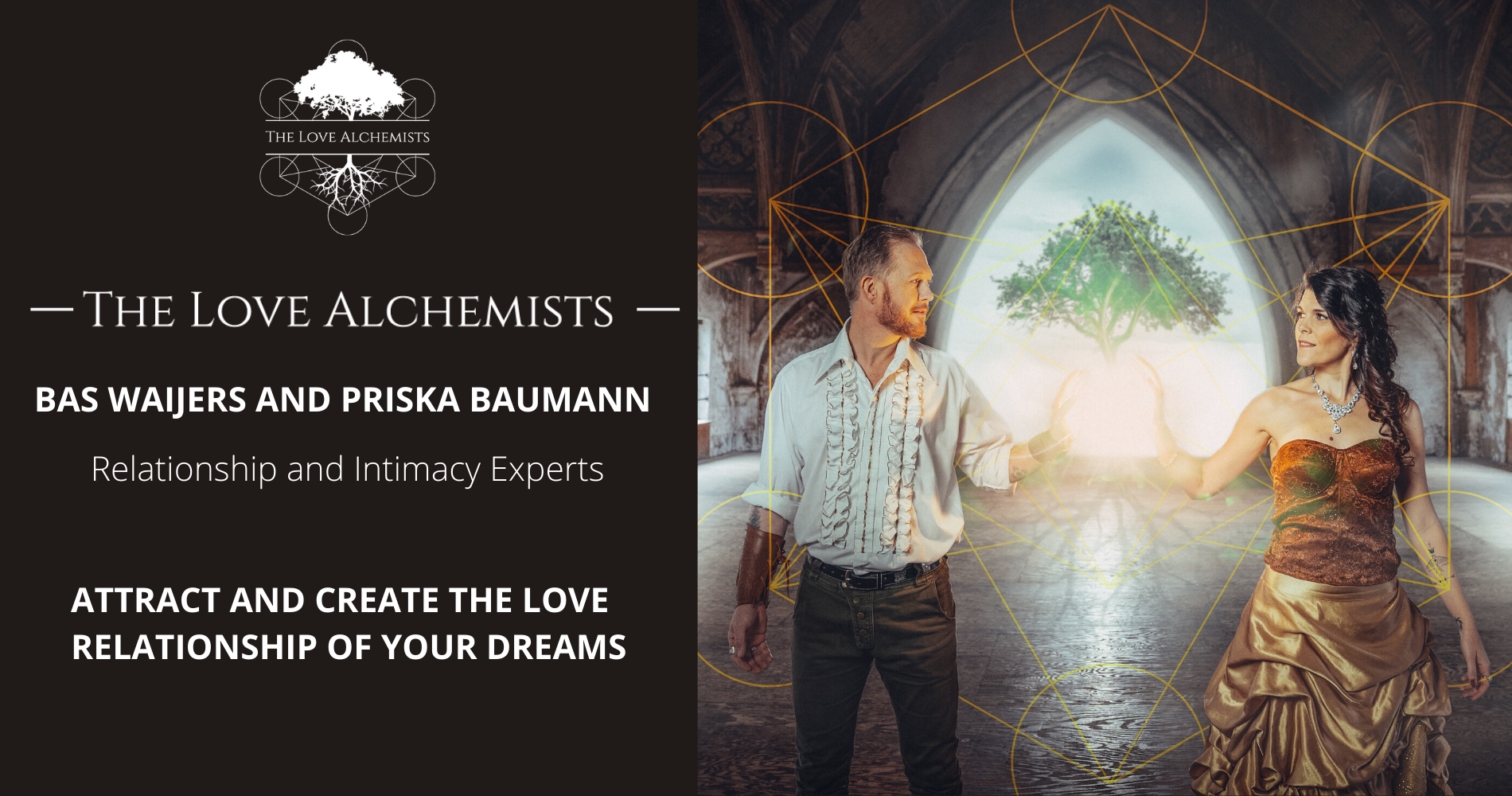 WANT TO WORK WITH BAS AND PRISKA?
These two are hands down the best of the best!
I can't say enough wonderFULL things about Priska and Bas
These two are complete love, dedicated to the unfoldment of greater truth in connection, and truly have the care to cut through the shi* and get to the bottom of relationship miracles. 
They truly make a difference. For anyone needing help with relationship support, look no further. These two are hands down the best of the best!
Priska & Bas are THE Relationship Experts in Europe!
Bas and Priska not only have A REMARKABLE love-story, they are truly walking their talk when it comes to "Conscious Love" or "Epic Love," how they are calling it, like nobody else.
How Would It Feel To Have The Relationship Of Your Dreams?
If having a fulfilling, thriving love relationship is not only an option for you but a deep longing and desire within your soul – then you are at the right place.
But what if Love is a little complicated for you right now?
Sometimes Love isn't all nice and sweet.
Love can hurt us in the most vulnerable places.
You might feel lonely.
Sad.
Even hopeless.
 With the person you love most.
– Or because you haven't met the person (yet) that touches your heart and stirs up your soul.
We get it.
There's nothing more painful than not feeling met in your most basic human need: 
BEING LOVED.
In the deepest way possible.
By a person who truly sees you – the full monty.
Who chooses to be with you, no matter what.
We have dedicated our lives to LOVE. 
And we want to show you, how you can step out of the painful patterns of past experiences and attract and co-create a relationship that not only fills up your heart and soul –
but also allows you to be the most authentic and empowered version of yourself.
A bond of love that will stand the test of time.
(…and any other curveball that life might throw at you.)
If we could find each other – even when living in different countries,  even with one of us being married – you can do too!
If we could make it to the other end with the endless buffet of shit-sandwiches that have been presented to us – you and your beloved will as well!
Let us show you how!
Before we're getting started, please make a choice:
"He proposed to me last week, I'm SO happy!"
"Less than a few weeks after working with Bas and Priska, I have met the most wonderful man.
It feels like pure magic to be with him and I have no doubt that he must be my soulmate.
I am forever grateful for Bas and Priska's support as I'm living now the amazing partnership I have always longed for.
 
"Bas and Priska are an excellent coaching-team"
Priska and Bas are a very authentic, open and honest couple.
Their energy and their story – all the things they went through themselves – made us working with them.
We have learned a lot from them. Thank you very much for your energy and for this chance to become even better lovers.
Let us help you create the happy and blissful love life you want.
See you on the other side!
With all our Love,
Bas and Priska