Are you ready to step
out of your comfort zone
and kiss your wild and limitless self awake?
Wait no longer.




Your life needs you – NOW!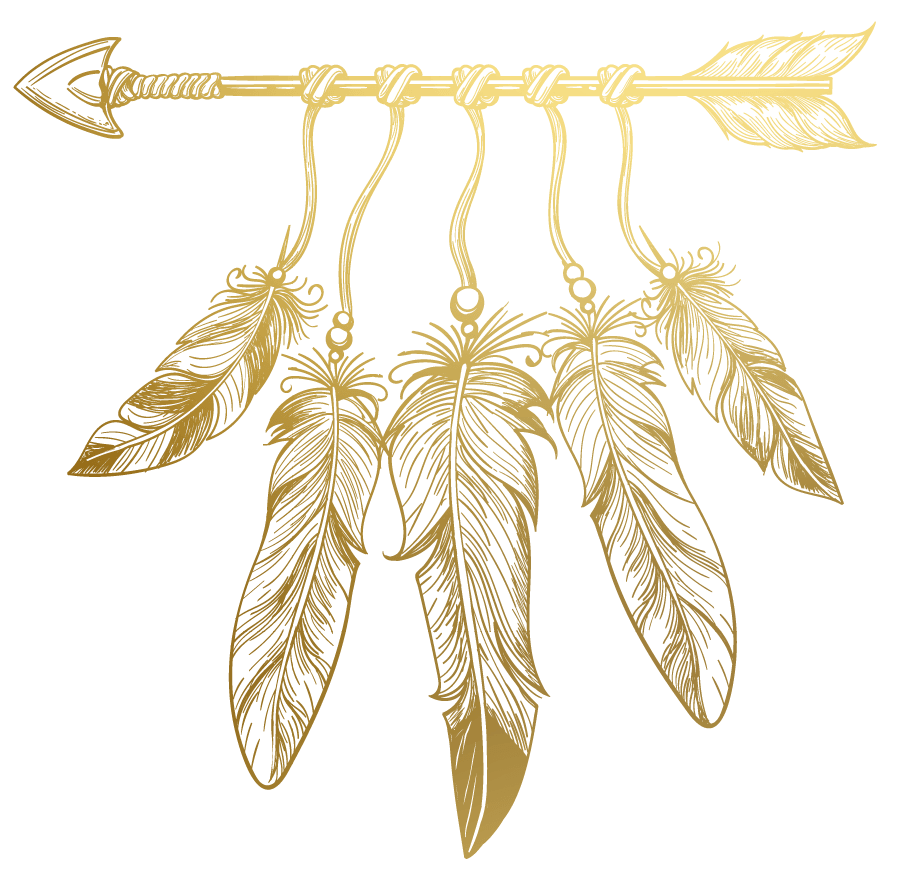 TAP INTO THE ENERGY OF YOUR INNER SHERO AND TRANSFORM YOUR LIFE WITH
THIS ONLINE COURSE.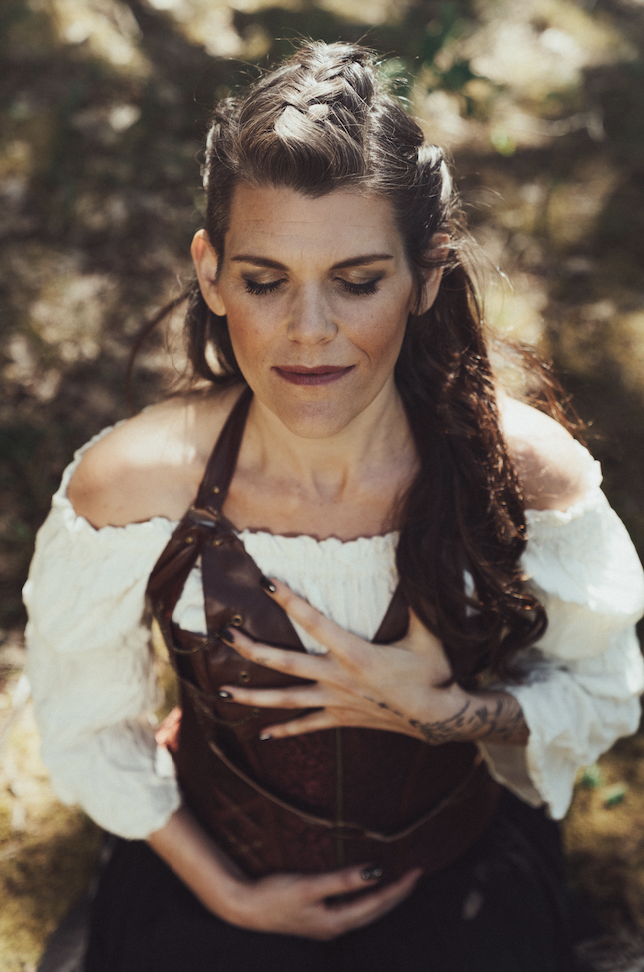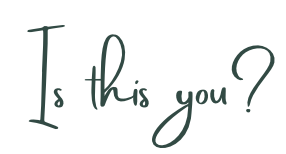 You are sick and tired of playing it small.
And you cannot wait to watch the world shift when you finally align with your true values, and unapologetically own your energy and gifts. 

You crave to feel safe in this world.
And you are ready to connect with your inner place of safety to finally be free to do whatever your heart calls you to do.

You deeply desire to live all your aspects that are dormant within.
And your inner Archetypes are oh so ready to come out and play.

you are ready to play the main character in your life.
And you are more than done to be an extra of your own movie and ready to claim the main part of the badass heroine.

you cannot wait to find out what else life has in store for us.
And are ready to leave the status quo behind and find out how you can live the rest of your life on your own terms. Everything is possible.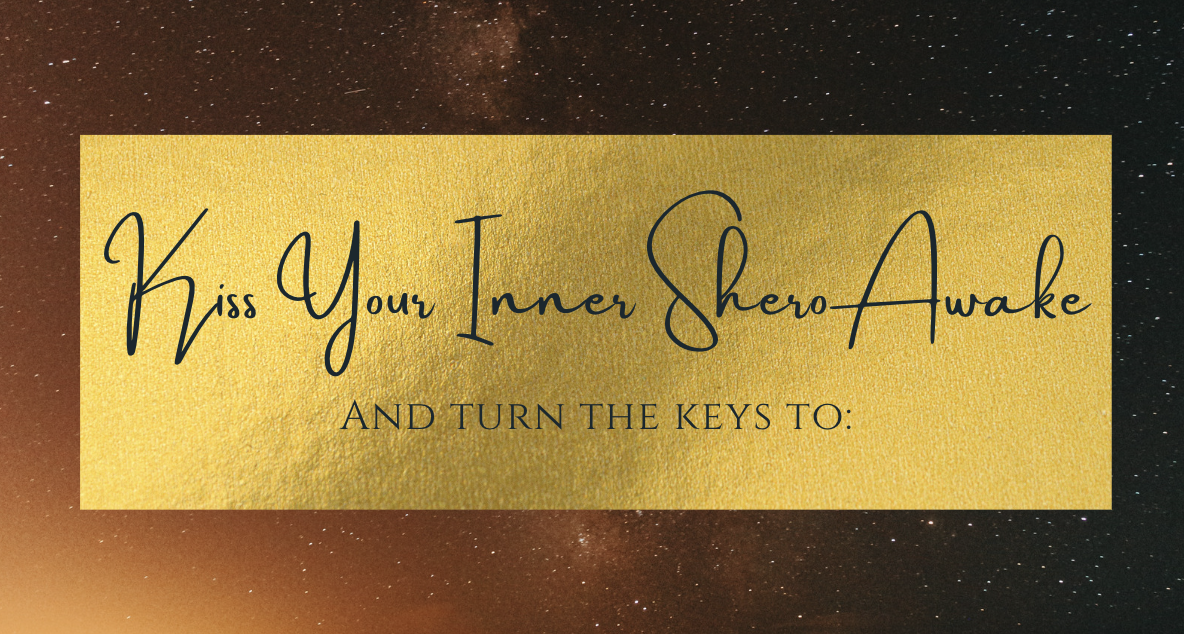 🗝
   Reclaiming the power over your life and become the Shero you actually are.
🗝
  Knowing your inner Archetypes and tapping into their power
🗝  Uniting both your masculine and feminine power (no matter if you are a man or a woman)
🗝 
Getting to know your unique superpowers
🗝
Finding an inner stability on which you can rely on
🗝 
Inviting miracles galore, then celebrating their appearance
🗝 
Freeing your inner Shero and standing up for your desires
🗝 
Finding fulfillment in all areas of your life by bravely living your Truth
🗝 
Defining and celebrating your own worth
🗝 
Falling deeply and madly in Love with yourself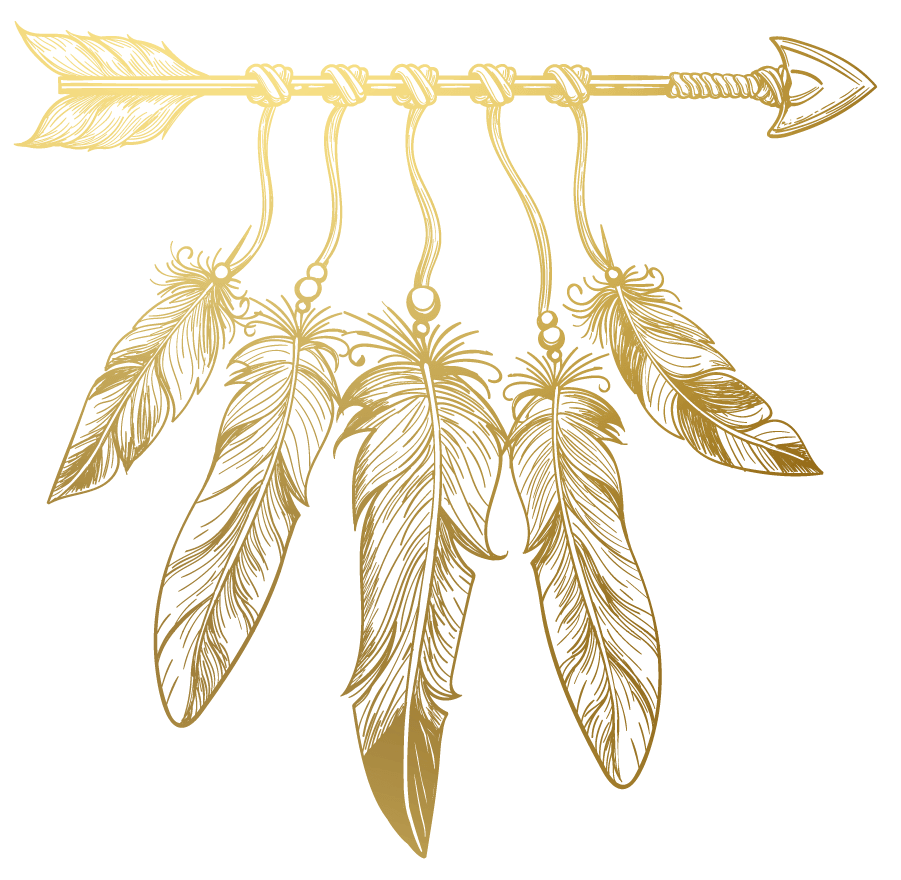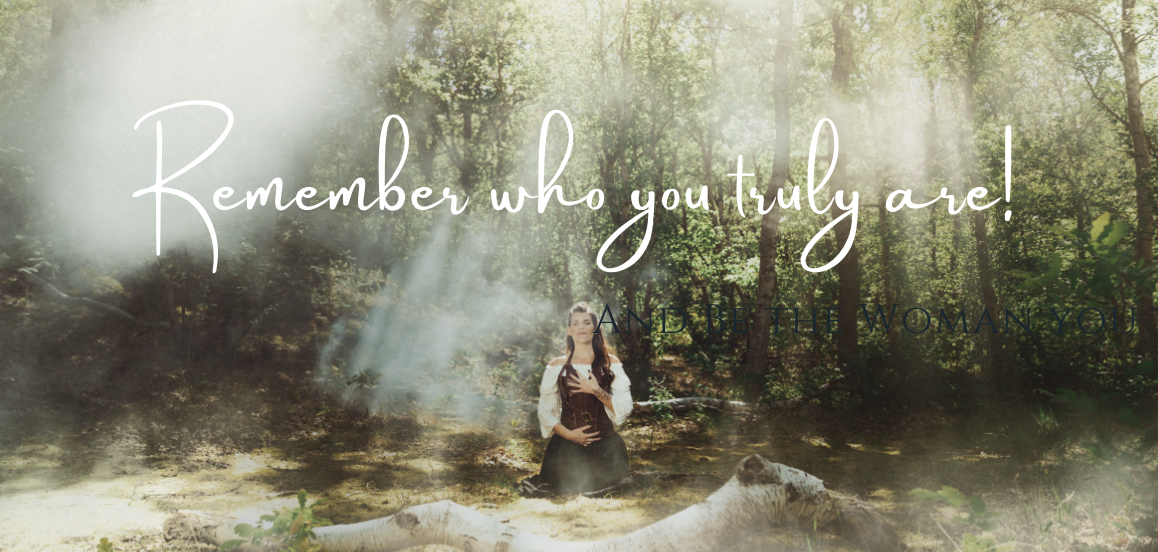 What you get and how it works:
⚜️ Six recorded teachings (plus two powerful Human Design and Gene Keys bonus teachings) with two trained, experienced, and dedicated coaches (learn from the masculine and feminine perspective) to guide your transformational journey.
⚜️ Six recorded teachings (plus two powerful Human Design And Gene Keys bonus teachings) with two trained, experienced, and dedicated coaches

(learn from the masculine and the feminine perspective)

to guide your transformational journey 
⚜️ Exercises, home"fun", meditations, glossaries (written summaries), embodiment-tools that go along with every teaching.
⚜️ Exercises, home"fun", meditations, glossaries (written summaries), embodiment-tools that go along with every teaching
⚜️ Full and unlimited access to all teachings, so that you can go back and listen to everything whenever you want to.
⚜️ Full and unlimited access to all teachings, so that you can go back and listen to everything whenever you want to.
⚜️ Our full-blown and embodied

magic.

(The ones who already have been working with Bas and Priska love this most about their work.)
⚜️ Our full- blown and embodied magic. (The ones who already have been working with Bas and Priska love this most about their work.) 
Kiss your true essence alive
and become the Woman you actually are.

What Alumni Sheroes have to say:
👆 This video is in German – please activate the English subtitles.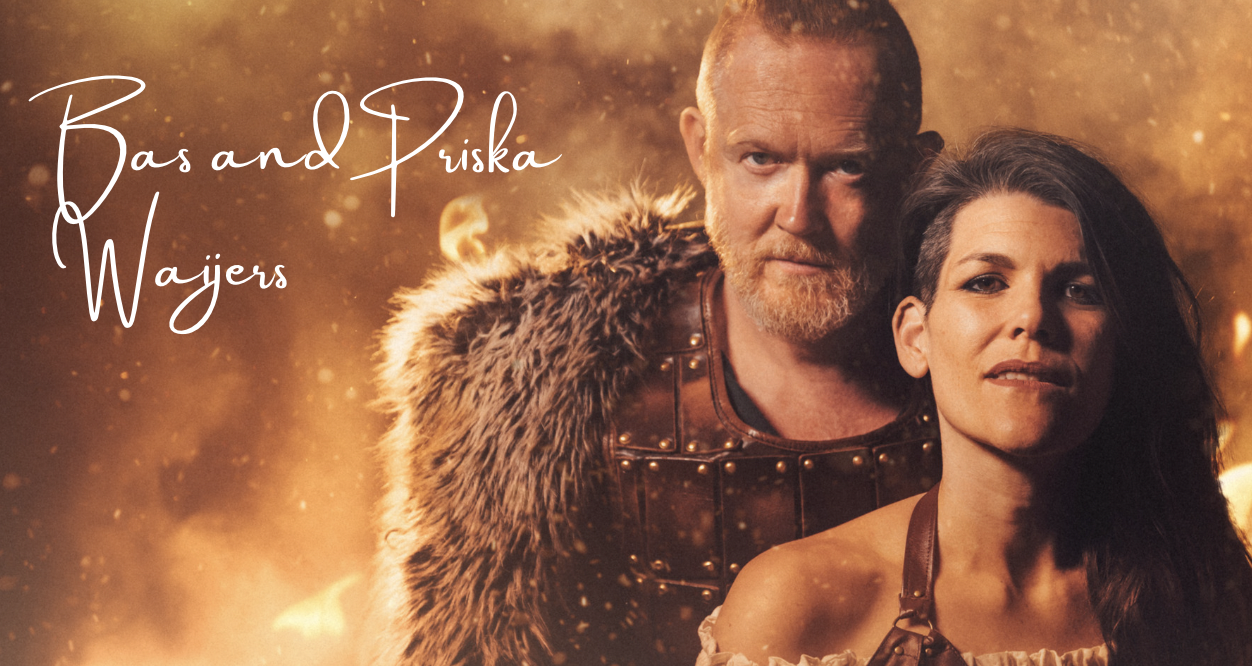 PRISKA & BAS WAIJERS
INVITE YOU TO
Awaken Your inner Shero
A TRANSFORMATIONAL ONLINE EXPERIENCE,
RECORDED AND SELF-PACED!
This program is for you if:
🏹 
You're ready to take full responsibility for your happiness and life and own your unique energy unapologetically
🏹 
You're ready to embrace positive change in your life
🏹 
You want to create miracles
🏹 
You love to connect with like-minded people and want to be part of creating a beautiful community
🏹 
You're ready to fall madly and deeply in Love with yourself and your life
🏹 
You're ready to take over the leading role and be the S/Hero of your life
🏹 
You're a CHANGE-MAKER, a wo/man aware of your life's worth and the knowledge that you're here to make a difference


"The time with Priska and Bas in their S/Hero program was for me the greatest gift and support that I could receive in my life."
When I was in the process of putting my 1000 pieces together, after a breakup in a toxic relationship, these two showed me who I am, what I am made of, and what I'm here to do. My inner goddess was awakened and I was able to take steps that I could never have done on my own in such a short time. Also the wonderful group has strengthened me soooo incredibly. I can really feel the gratitude and solidarity each and every day since then. It has been an unforgettable experience.
Priska and Bas are the living example of what it is worth believing in the love between a man and a woman. For me, they embody the highest form of sacred marriage between women and men. They are unique.
Thank you for your being and your wonderful program that I can recommend wholeheartedly for everyone who wants to find their inner S/Hero.
"Thank you a million times for holding graceful space for me, so that I could experience being seen in my vulnerability by a man!"
Priska, you embody a mesmerizing blend of being a fierce and committed shero and a sensitive vulnerable woman at the same time. You have such a deep empathy for all of us and I can always feel how interested you truly are in understanding how someone else experience something. That is fascinating to me. You are the Queen of Belonging to me.
Thank you from the Bottom of my heart for being such a cheerleader throughout this journey and to show me your excitement for what is possible for me.
Bas, your presence gives me a new vision of what it should feel like being together with a conscious man and sparks a very new never felt before hope for finding a true equal. I love hearing the male perspective through your eyes and with how much love and honor you speak about the beauty in every woman.
You embody a calm strength combined with a sharp yet compassionate mind which made me feel very seen and accepted throughout our journey.
"I am deeply grateful for the opportunity to experience and feel their deep love and compassion."
Awaken Your Inner S/Hero completely changed my perspective of my inner self and deepened my self-confidence as well as my trust in life. I was an open-minded person who trusted in life already but this program gave me another new and deeper look and understanding at my own task in life. I strengthened my inner guidance and found a very calm and relaxed way of dealing with things in life amidst our moving with a construction site. So you can definitely do it even though you think your current life is too busy! Don't use that excuse!!! You will miss such opportunity.
The live-sessions are the basis of this program which give each participant space to grow and to evolve. For me Priska and Bas's teaching energy felt so unique and is filled with such deep and rooted understanding, empathy and compassion at a high professional level which I never had before. I don't wanna miss the female and male perspective in any other online course anymore.
I can highly recommend to experience their frequency by yourself. It will definitely chance your life completely.
"With the Shero program I had the breakthroughs within six weeks what a whole year's program was not able to do: to experience my truth with my soul."
I have no idea HOW she does that, but I respect Priska so much for her women-work and for the magic she unleashes.
What the Sheroes teaches is priceless. Something that can never be lost. Freedom. Truth. Love.
To live in your own terms.
That's worth millions.
"I have finally become the woman I knew I was."
Through this program  I learned to embrace myself even more fully and I am not afraid of what people could think of me.
I know now that I am born to shine and to follow my way. And above all, I realized that I have it ALL in me.
Everything I need or ever will need. What a gift.
"6 weeks with Priska and Bas will change your life!"
If you say yes to claiming your best life and trust them with your heart.
These two beautiful souls created a safe and open space to explore some of the deepest parts of myself… Parts that had, up to now, only shown me confusion and pain.
They held my hand and guided me gently with truth and raw authenticity. They taught me how to see myself as a queen, invest in myself, and allow myself to be seen and loved exactly as I am.
This is for the BraveHearts
and


TruthSeekers who are ready to
invest in finding their true selves.
Investment:
Excl. tax – where it applies.
Excl. tax – where it applies.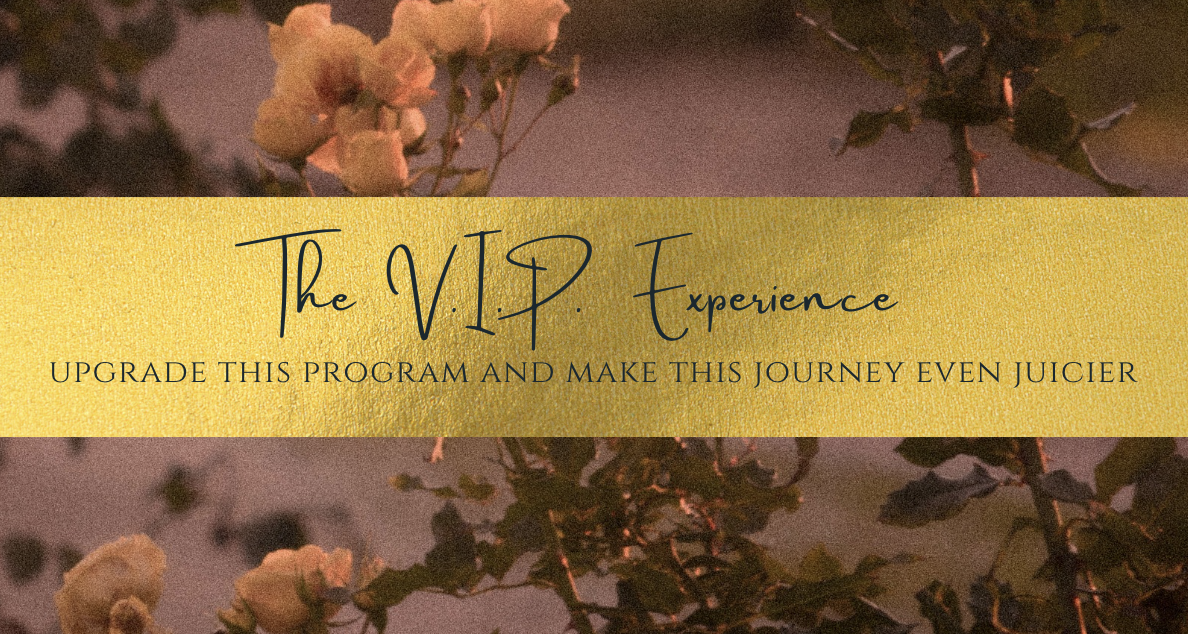 You are doing the course at your pace and desire to still get our personal support?
GET IN TOUCH AND LET'S FIND OUT IF WE HAVE A VIP SPOT OPEN.
Your Private Intensive(s)
In this 90 minute session we're going to dive deep into your current situation and unmask the biggest blocks that are holding you back.
Human Design & Gene Keys Reading
Want to know in-depth what is going on in your charts? You will get a personal reading from us (including a recording of the reading and a custom-made guide with all your personal details.)
Exclusive Email or Messenger Support
Are you having a melt-down and do you need some words of wisdom? Or are you about to date a person and don't know how to handle things? We're here for you via email or Messenger.
Let us take you under our wings for 6 weeks, while you do the course on your own pace.
We've got your back! 
Are you interested in the V.I.P. offer? Then let's talk!
Click the button to chat with us via messenger or send us an email
We are excited to hear from you and get to know you!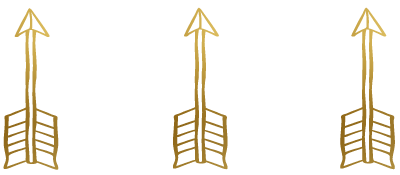 Bas and Priska are devoted husband and wife, certified relationship and emotion coaches, healers, both dedicated to Love.
When they met in 2015 they had their fair share of difficulties and obstacles to overcome.
This included a move from one country to the other, a divorce, cultural differences, age disparity, health problems, infertility, blended family struggles, money issues, old trauma surfacing – and a lot more.
No matter what Life threw at them, however – they stood strong, choosing love each and every time,  learning a lot about themselves, love, intimacy, relationships, sexuality, polarity dynamics, and many other bits and pieces of a committed relationship.
It is their heart's mission to help other Braveheart Lovers to get and sustain a fulfilling and soul-stirring relationship where both partners feel seen, respected, loved, supported, free, and held.
Together they bring over three decades of coaching experience to the table, including many degrees and educations in psychology, pedagogy, teaching, acting, shamanism, Gene Keys, Human Design, different healing modalities, and even more than the eye meets.
So they truly mean it when they say:
A Happy Ever After is not a fairytale – It's a choice two people make.
"The Embodiment Of Spiritual Leadership"
Bas & Priska dare to step into the vortex where glamour meets spirituality.
They personify the new waves of spiritual embodied leadership and lead their movement with their heart's truth.
"
Priska & Bas are the Greatest Relationship Experts of Europe!"

Q: Are there refunds?
There are no refunds. If you desire more information about the program to find out if it's the right fit, please contact our team at us@thelovealchemists.com
Q: How long will I have access to the materials?
We always say "lifetime access", but I guess at one point we will change and want to release new things – but you will have access to the materials for a looong time and till way after the program ended.
Q: I am a man. Is this course also for me?
It absolutely is. We have had a couple of men joining this program too. If you are okay with being called "a shero" and can imagine us also talking about you as the hero, this course is absolutely for you too.
WANT TO EMBARK ON THIS
ADVENTURE OF SELF-LOVE?
GET THE COURSE NOW: