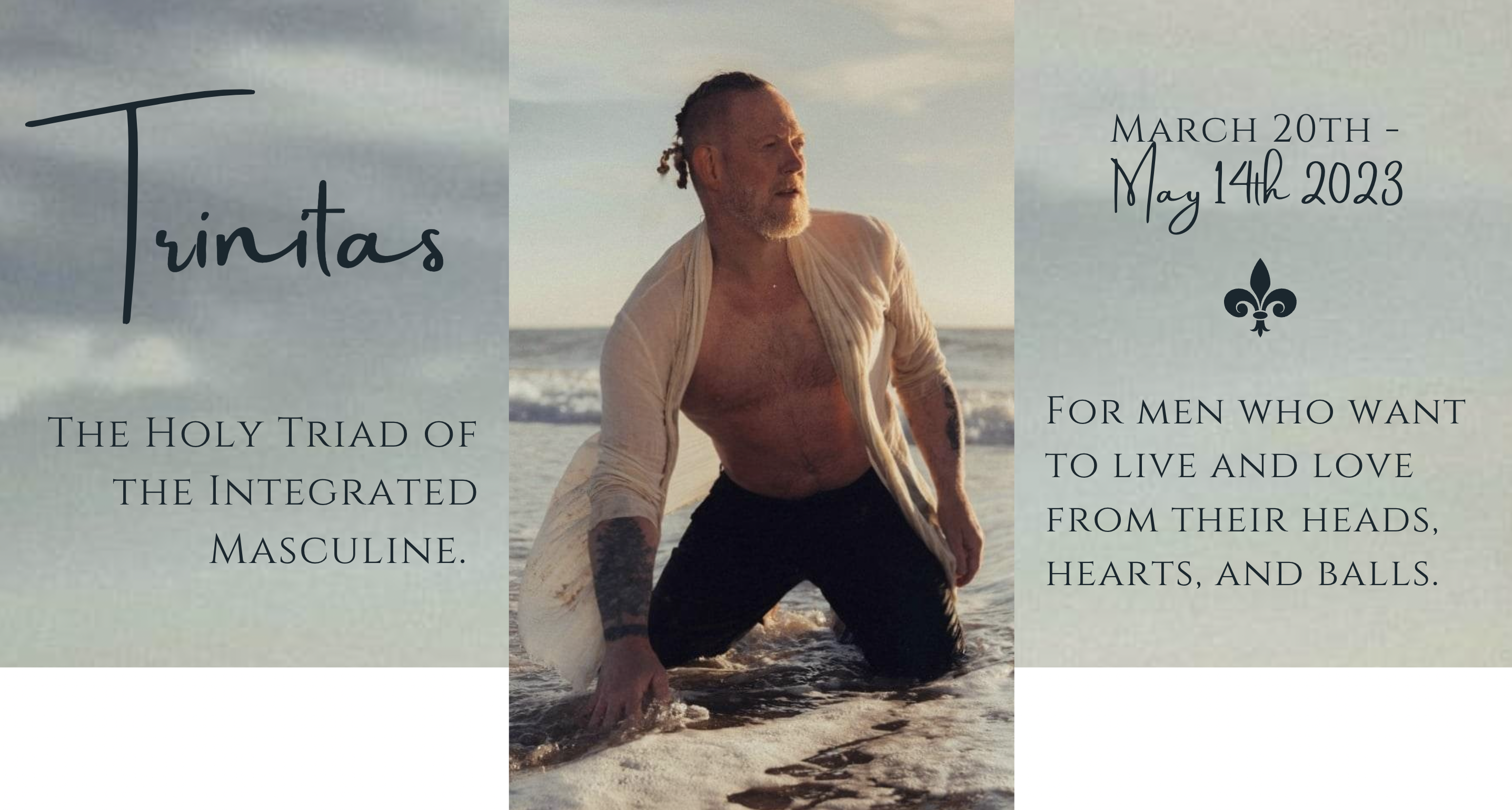 Some hard facts for now:
TRINITAS:
 How to live and love from your head, heart, and balls as a man in today's world.
– 20th March – 14th of May 2023
– 2 live meetings a week (16 in total, replays available)
– Closed Facebook group for exchange and growth
– Investment €999
– 20 spots max!
 If you have more questions or want to safe your spot, send me an email to us@thelovealchemists.com or chat with me directly in my Facebook Messenger by clicking on the button below.
Can't wait to meet you on the other side, brother.
Warmly, Bas