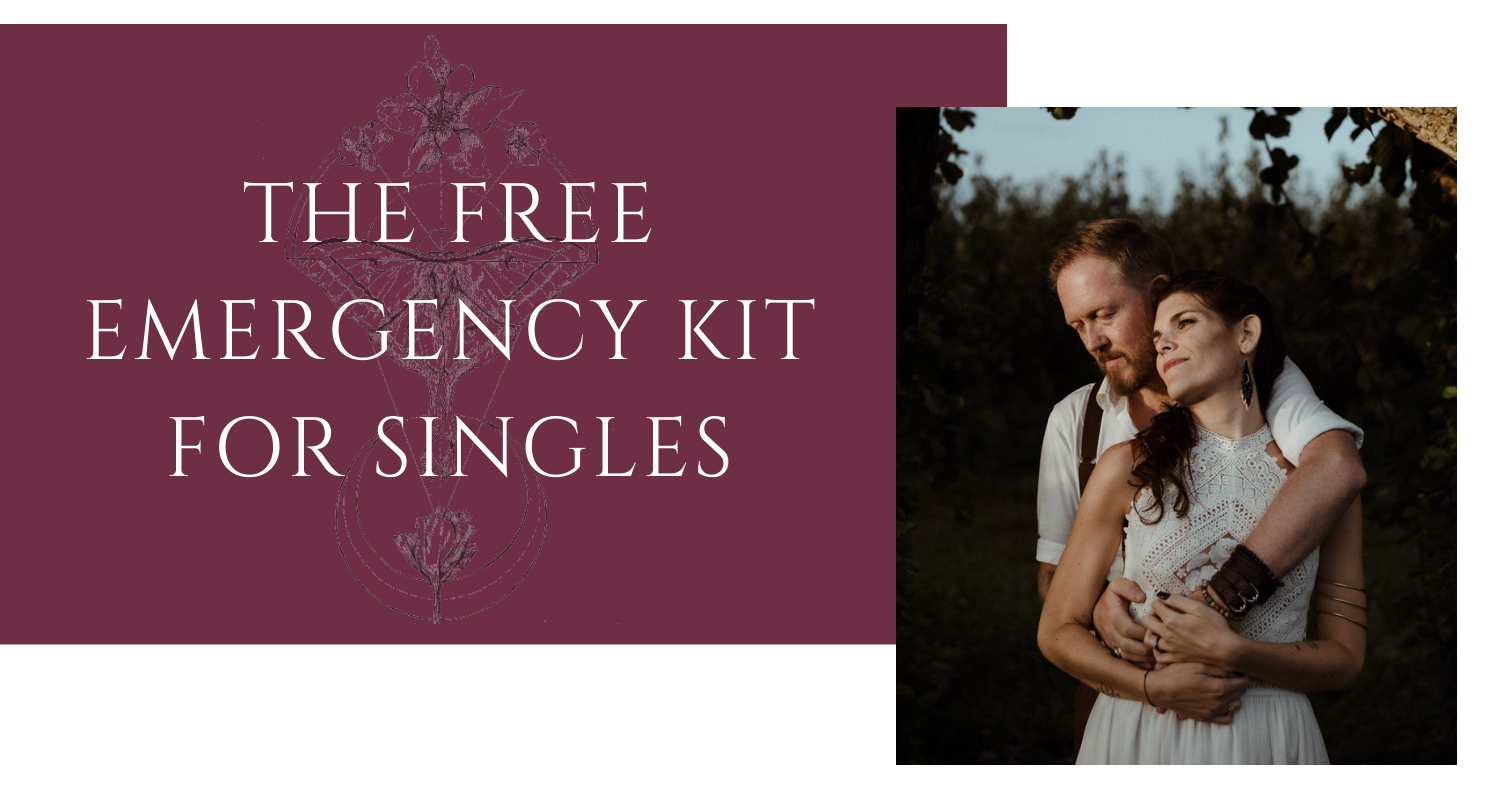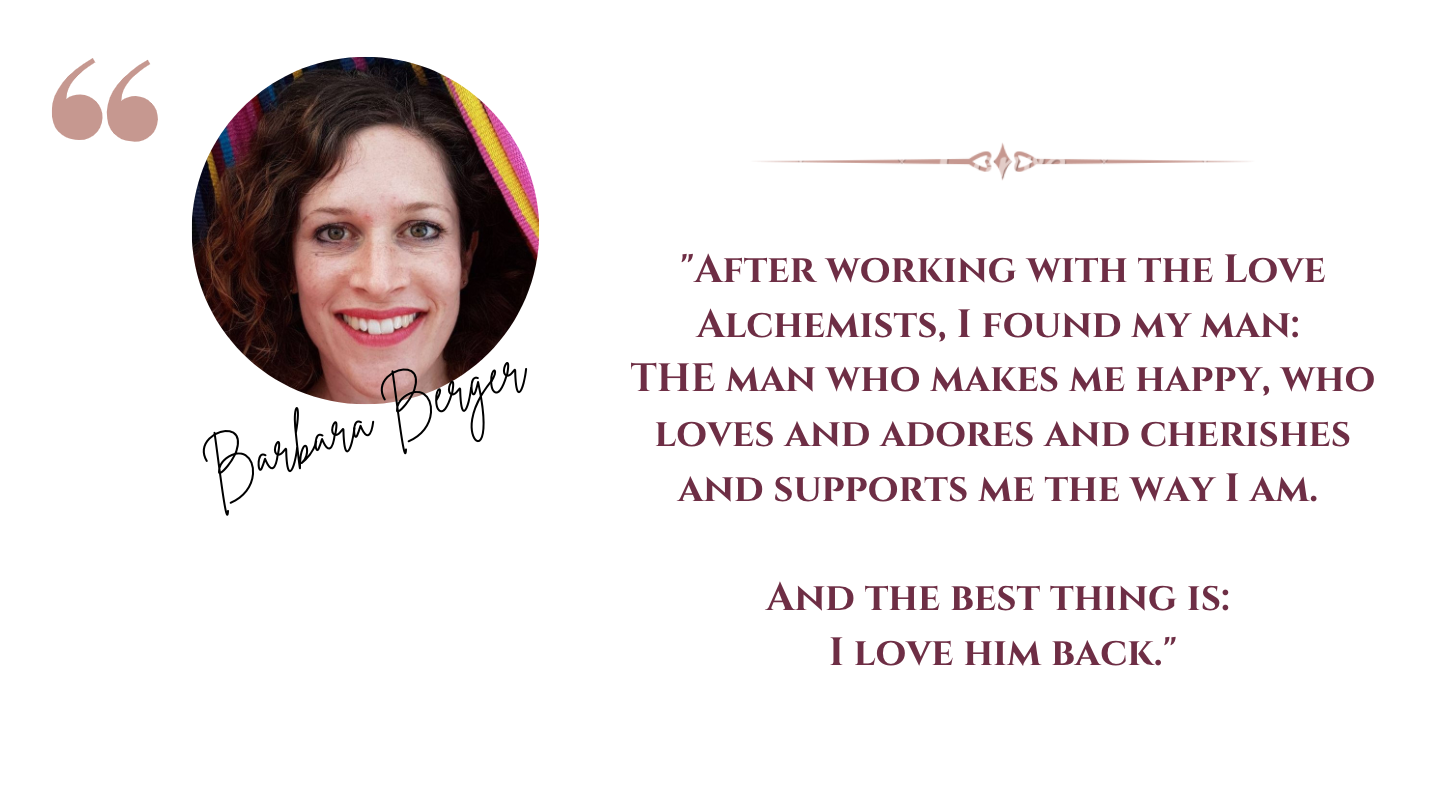 Hi amazing you,
We are Priska and Bas Waijers Baumann, experienced love coaches and healers, and we help brave-heart singles (like you) to work through the hidden blocks that keep you from attracting the soulmate love you desire.  
In short: We help to remove everything between you and your greatest love story. 
Because finding the soul-stirring love that you dream about is not so easy in this modern world.
Especially when we have been fed so many lies about what the (other) gender really wants, how a relationship should look like and how we have to change in order to find true love.
Luckily, you don't have to figure it all out on your own.
We help you to become more magnetic by living life by YOUR design. Unapologetically.
This is why we have created this emergency kit that will show you how to unblock your unconscious and energetic patterns that keep you in the single trap.
PLUS you are going to become a part of our online community of incredible and like-minded individuals.
Get your guide, join our tribe and change your (love)life NOW:
If something should go wrong with the subscription, please write us an email to team@thelovealchemists.com

With us you prepare for a love story that can be mentioned in one breath with "Romeo and Juliet", "Bonnie and Clyde" or "Claire and Jamie"  … minus all the drama!

"There is so much wonderful information to absorb in this guide."
"These two are the Love-Wizards"
It's easy to integrate the two's teachings, which comes from their art of being Baska (Bas and Priska)… two wonderful souls with a highly healthy, warm, funny, sexy, and the loving universe inside, shimmering through and manifesting in their work.
These guys know how to do relationships and the way they teach is spot on.
Having a fierce love attitude, a down-to-earth mentality, and a very good approach, these guys are the real deal. I am deeply grateful to know these wizards of pure sheesh. Baska, I love you.
"Less than a few weeks after working with Bas and Priska, I have met the most wonderful man."
"It feels like pure magic to be with him and I have no doubt that he must be my soulmate.
I put myself out there and I stopped putting up blockers and I made space in my life for him to find me. I am forever grateful for that challenge as it was the catalyst for this amazing partnership I have always longed for.
Thank you once again from the bottom of my heart. You two are a beautiful inspiration to us all. Much love."
(Ps: Two months later they were engaged!)
"I love everything about this guide. It's like you did take a look inside my head!"
"My relationship-struggle has dissolved!"
There is an 11 weeks program with Priska and Bas, which I would have been in, if not… if not my relationship-struggle had dissolved already during this workshop.
I know it sounds crazy, but everything, really everything in my life has changed.
Wow, people… really… do you know how powerful it is to really look behind your patterns and go for THE REAL DEAL MANIFESTATION?????
I'm sharing the link to the program, which I recommend from the depth of my heart (nobody asked me to do that, I'm doing because I'm deeply convinced from the work they are doing.)
"I can't thank these two beautiful souls enough!"
Priska and Bas helped unpack and navigate some quite tricky issues with a recent relationship of mine, who I still love dearly. 
Since working with them, my outlook on life and the ability to heal the past heartaches has been completely transformative. 
I know it sounds a bit over the top, yet until you have spoken to them, you will never know how good things can be for you when you focus on Unleashing Your Sheesh (they'll explain).
We can't wait to meet you on the other side!
With all our Love,
Bas and Priska