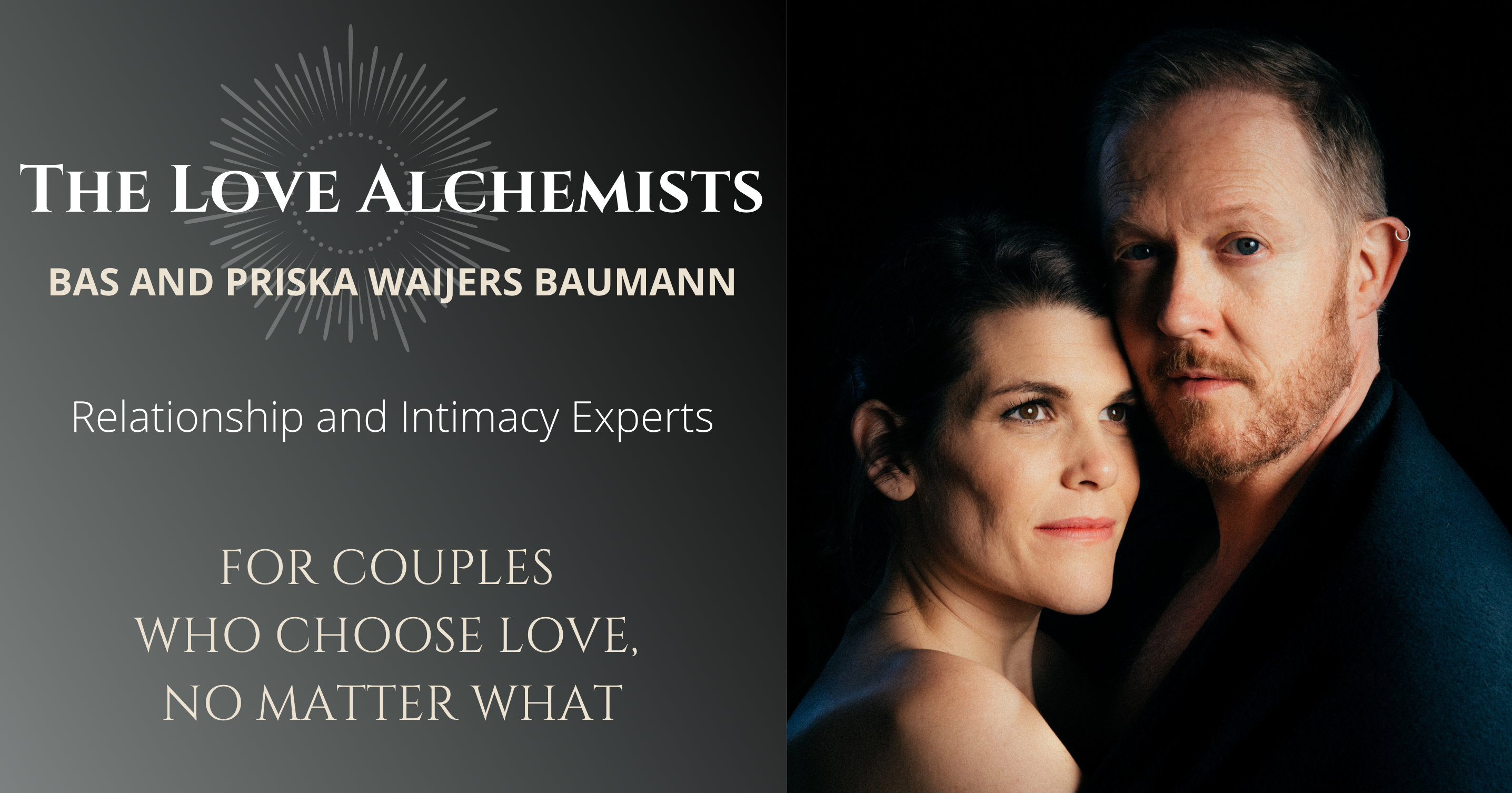 WANT TO WORK WITH BAS AND PRISKA?
Priska & Bas are THE Relationship Experts in Europe!
Bas and Priska not only have A REMARKABLE love-story, they are truly walking their talk when it comes to "Conscious Love" or "Epic Love," how they are calling it, like nobody else.
What If There Is A Way Out Of The TriggerFest?
(… and you can use all the painful dynamics to create an even deeper love?)
If you are in a relationship with your soulmate, then chances are good, that the two of you regularly find yourself in deep, painful processes.
You get caught up in situations and dynamics that make you spiral down the rabbit hole and you barely know how to deal with all the heartache and turmoil that is being caused.
As certified and experience-based Relationship and Intimacy Experts, we are here to help you break that cycle of conflict and have you see and feel the undeniably strong love between you and your partner again.
We will teach you how you can use the painful triggers to deepen your relationship even more.
There is a way to turn your bond back into a soul-stirring and stable love connection.
And we are going to show you HOW!

"Bas and Priska are an excellent coaching-team"
Priska and Bas are a very authentic, open and honest couple. Their energy and their story – all the things they went through themselves – made us working with them.
We have learned a lot from them. Thank you very much for your energy and for this chance to be an even better lover.
Besides working through painful dynamics, toxic patterns, and limiting beliefs…
We'll show you how to once and for all: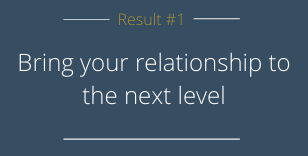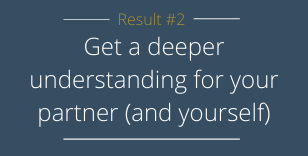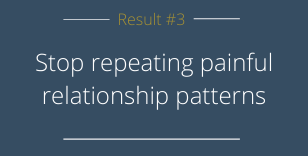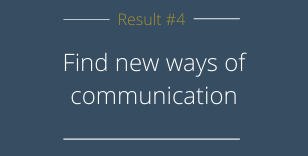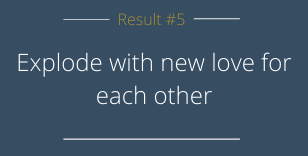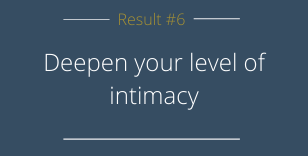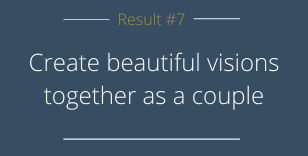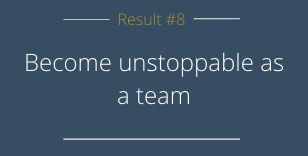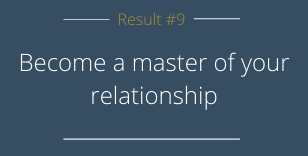 What if you could finally change your stars and actually enjoy love again?

To amplify your feelings of abundance, deep connectivity, rich and vivid love, and soul comradery once and for all.
 To experience love with a wide open heart anew instead of drowning in draining communication dynamics, distrust, loneliness, and despair.
To stop feeling betrayed, misunderstood, or rejected by the person you love most. 
We (Bas and Priska) have both worked through exactly these triggers and have spent 5,5 years in supporting ourselves and each other in creating a safe and deeply connected relationship in which we can show up as authentically as possible.
And believe us, we have had our fair share of shit sandwiches in the last 5,5 years.
Not only did our love require a divorce and a move from one country to another…
We also had to deal with cultural differences, sickness, burnout, guilt, shame and societal judgment.
Besides that, we went through the whole blended family storm, got confronted with infertility and were more than once at the end of our strength.
But we always felt that giving up was no option.
And that our journey was serving a bigger purpose.
When two people come together, connected through that very special and magical cord of love, there will always be obstacles that have to be overcome.
You do not have to do it on your own.
We are here to support you through it all.
If we could make it to the other side –
you can do it too!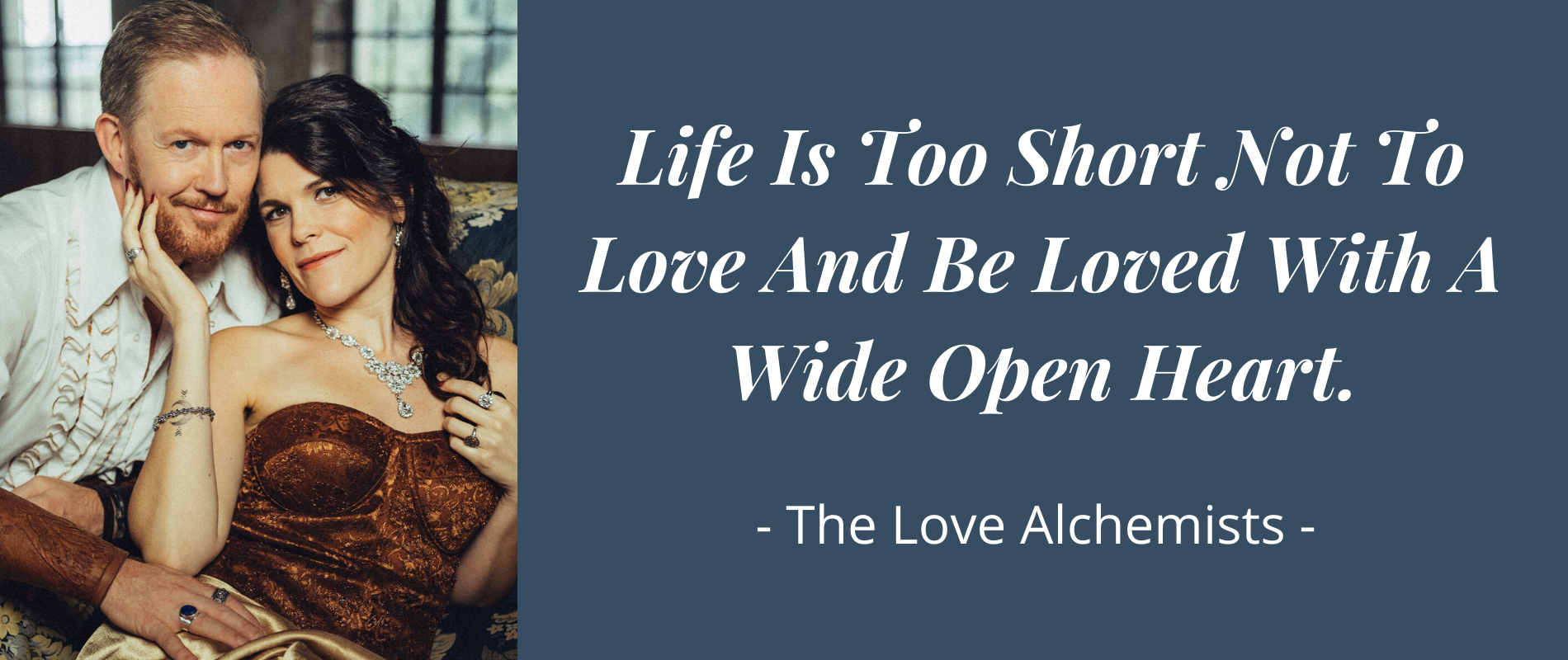 Let's have a chat about how we can serve YOU!
There's nothing more painful than feeling powerless in the relationship you know is your destiny.
And we get it – you are tired and done with all the fighting.
You want to celebrate the love between you and your beloved and honor the innately beautiful connection you have together.
So let's hop on a discovery call and see how we can serve you best.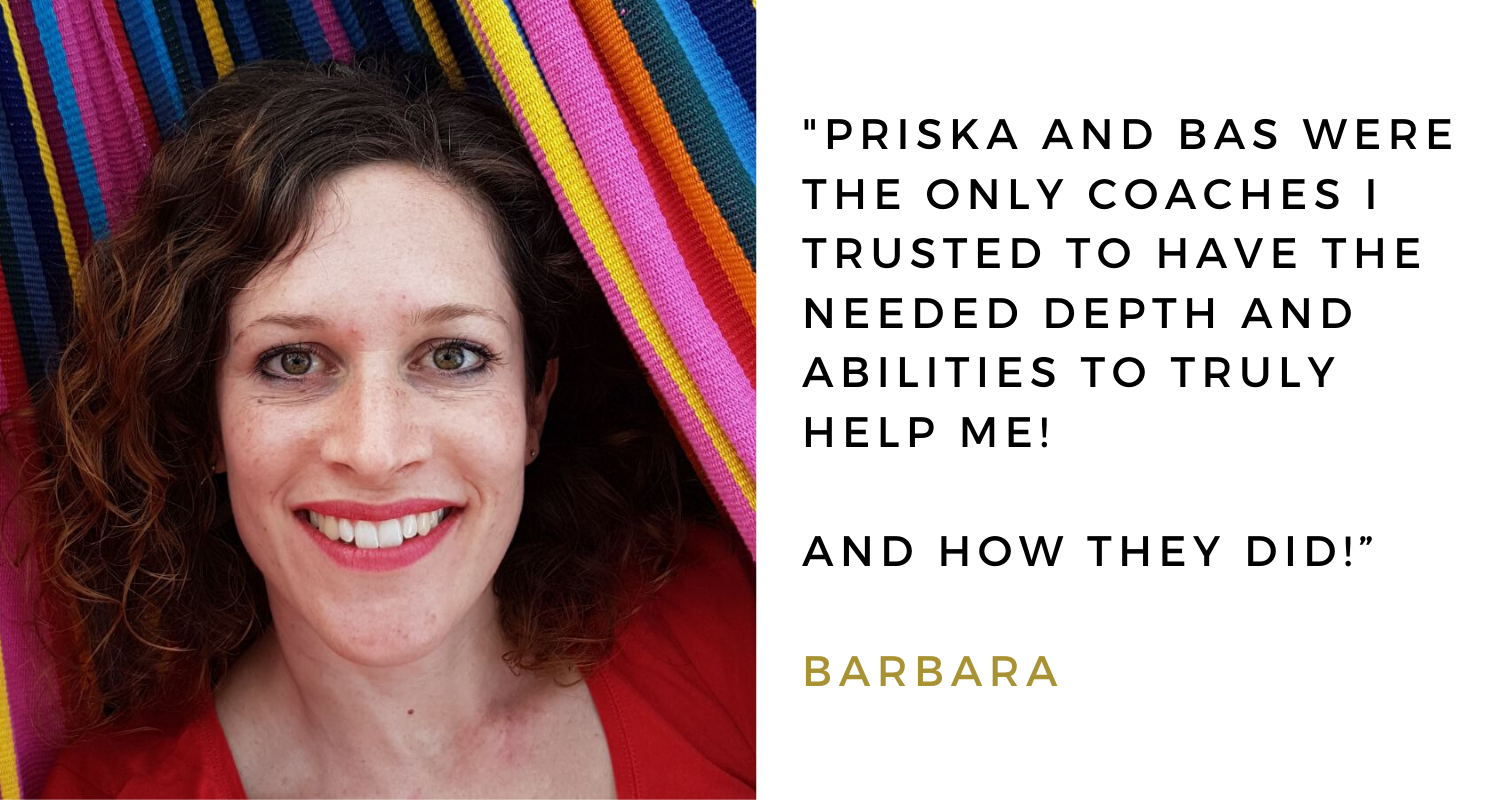 "Priska and Bas know exactly what they are doing." 
With their loving presence alone, so much healing is happening.
"Working with Priska and Bas opened our eyes."
My partner Stefan and I were looking for tips and tricks for our upcoming relationship as we both wanted something new and not repeat old patterns from the past.
We have learned to clearly speak about our wishes, dreams, and expectations in our relationship.
A big THANK YOU to Bas and Priska. We really appreciate the work you're doing!
"After a lifetime of shallow love, I feel that I want to spend the rest of my life with my man."
I am 46 years old and up till two days ago, I have never experienced real love with a man – even though I have had many relationships. 
After working with Priska and Bas everything shifted and I could tell the man I still love that I want to spend the rest of my life with him. I have never felt this way before and we are so willing to make this work.
Women, don't hesitate and work with Bas and Priska – it's SO worth it.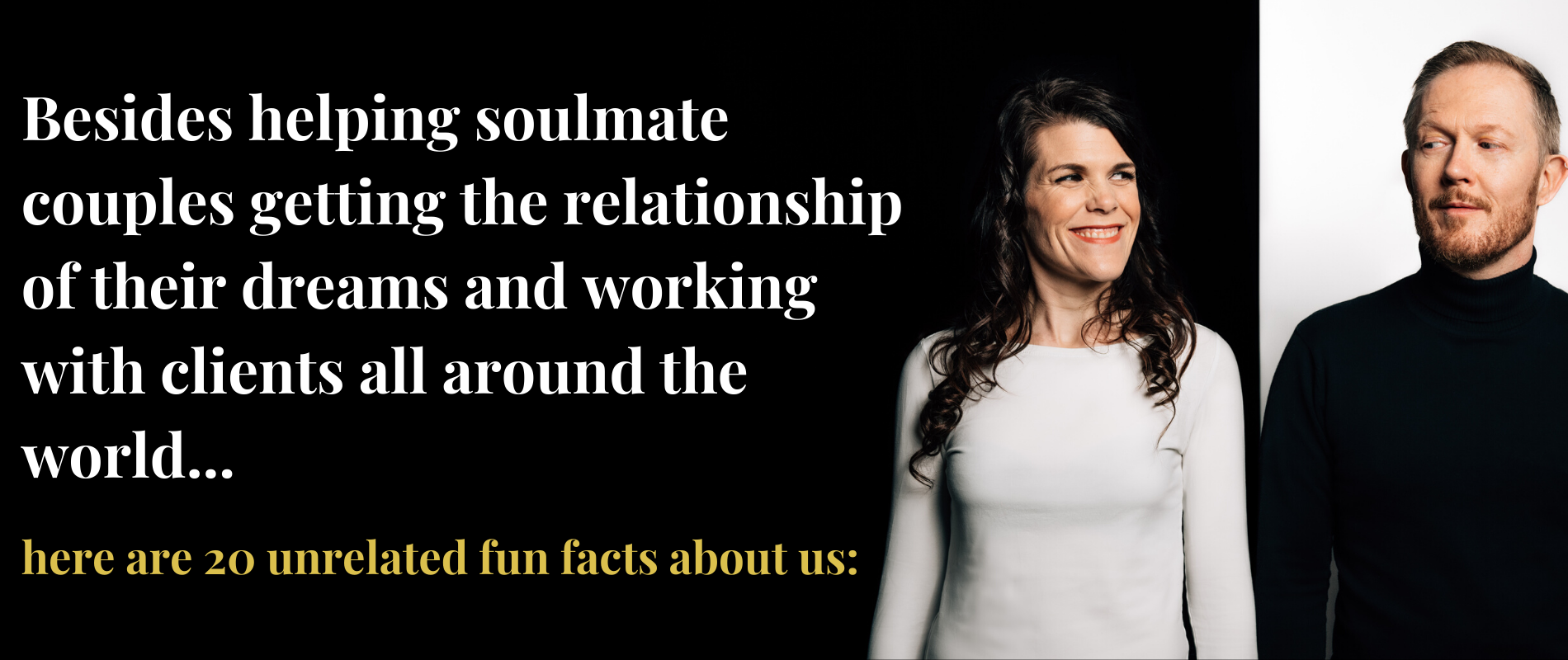 ... we dreamt about each other before we met
Bas was dreaming about Priska since he was an 8-year-old boy (and before Priska was even born) and she only disappeared out of his dreams when he met her in real life.
He almost fainted, when he saw a picture of Priska as a child and recognized the girl from his dreams.
Priska dreamt about Bas years before she met him – she never saw his face, but always talked English to him!
...we are both teachers, actors and coaches
While Bas was more focused on his career as a drama and language teacher and was into amateur theatre, Priska directly went to an Acting School after getting her teaching diploma at the University of Berne.
We both started coaching educations later in our lives.
...we both are drawn to Jesus Christ and Mary Magdalene
While neither of us is an active member of the Christian church, we both feel a very deep connection to Eesa (Jesus) and Mary Magdalene.
Funny detail: We both were Israel-lit fans and visited Jerusalem and Bethlehem years before we met.
...Priska is a big fan of the series "Outlander"...
… and infected Bas with it.
We are (trying to) talk Scottish all the time since watching the series.
...Bas never misses an episode of "Holland's Next Top Model"
...Priska and Bas "swapped" birthdates
While Bas was planned to enter this world three weeks after he decided to be born (what a hurry), Priska was three weeks too late (it was way too cozy in there).
And so Priska was born on the 22nd of March, the due date of Bas' birth, and Bas on the 4th of March, the day of Priska's planned birthday.
...we met for the first time in "another realm"
We met in a Facebook group and were immediately drawn to each other. 
During a global mediation, Priska – while still being in Switzerland – visited Bas in his house in Holland. He could literally see, smell and touch her. 
The same happened vice versa: Bas appeared in Priska's Bernese apartment and shook things up majorly.
That's when they both knew that this connection was of importance.
PS: https://www.youtube.com/watch?v=E1r6UaUWP3w
...Bas is a stage 4 cancer survivor
He battled cancer in 2010/2011 and won the battle  💪🙏
...Priska is Swiss, Bas is Dutch
Nope, you haven't heard wrong. We DO have two different accents 🙂
...Priska can talk to angels
True story. After her Reiki initiation, she started to hear and feel angels and learned how to communicate with them.
...we both have a shamanic background
While Bas has been educated by Shamans all around the world in a three-year long training, Priska learned how to do soul retrievals and healings.
...Priska "played" their love story on stage
When Bas decided to go to Switzerland to find out about their connection was not a mere meditation trick, he happened to sit first row at Priska's new play.
It was called "real.life" and Priska played an older married mother, that fell online in love with a much younger guy.
She literally played the part of Bas in their real-life story.
...after 6 month Priska moved to the Netherlands
Only half a year after we met for the first time in real life, Priska gave up her whole life in Switzerland, gave all her stuff away and moved with her dog Khaleesi to the Netherlands.
Everything she owned, fitted in the trunk of her friend.
She had never been in the Netherlands before, nor did she speak a word Dutch.
She lived for 1,5 years in a small room, before she moved in with Bas and his kids.
...we have adopted 2 street dogs
While Khaleesi already lived with Priska, before she moved to the Netherlands, Loki joined the family later. They both come from Romania.
They are best.
...Priska is living on a plant based diet
Animal rights have always been important to her.
She has been a vegetarian for 22 years (since she was 14) and is living on a plant-based diet for 10 years.
Bas is a part-time vegan as well and stopped eating meat 4 years ago.
...Bas wanted to become a funeral undertaker
Well, he has this fascination for death (from slasher movies, to gory Scandinavian detectives, to burials).
...we're going to marry on the 22nd of August 2020 at 2pm
What's there to say… 22 seems to follow us everywhere 👼👼
...Bas proposed to Priska on the "Mountain Of The Devil"
On the 8th of December 2018 he asked Priska to marry him on a place which happens to be called "Duivelsberg" (aka the mountain of the devil) 
Have we mentioned yet that we are suckers for duality?
...we speak 4 languages in our household
While the communication with the kids happens mostly in Dutch, Priska and Bas talk English together, the whole family commands the dogs in Swiss and Priska often talks German with the clients in her second business. 
...Bas can see dead people
It's not unusual that he sees people Priska cannot spot.
Or that he can see energies that Priska can only feel. 
While Priska has no clue what she is actually doing during healing sessions with clients, Bas can literally see the energy that she is moving.
Wanna join our club?
And catch our weekly #MondayLoveBombs, all about love and relationships?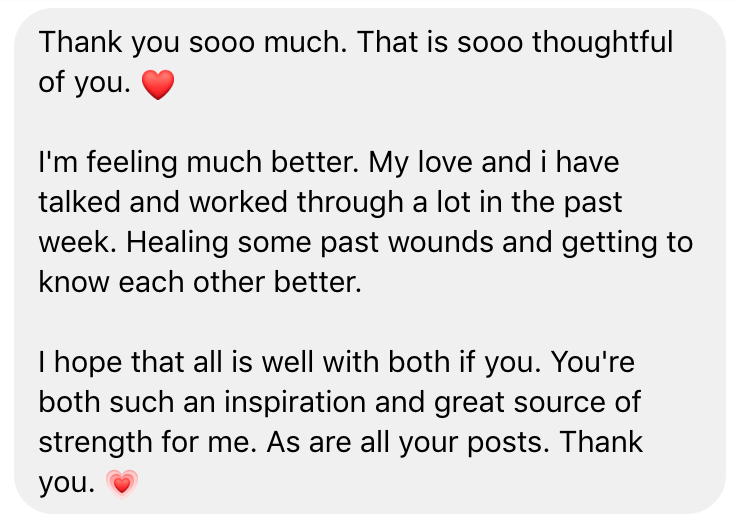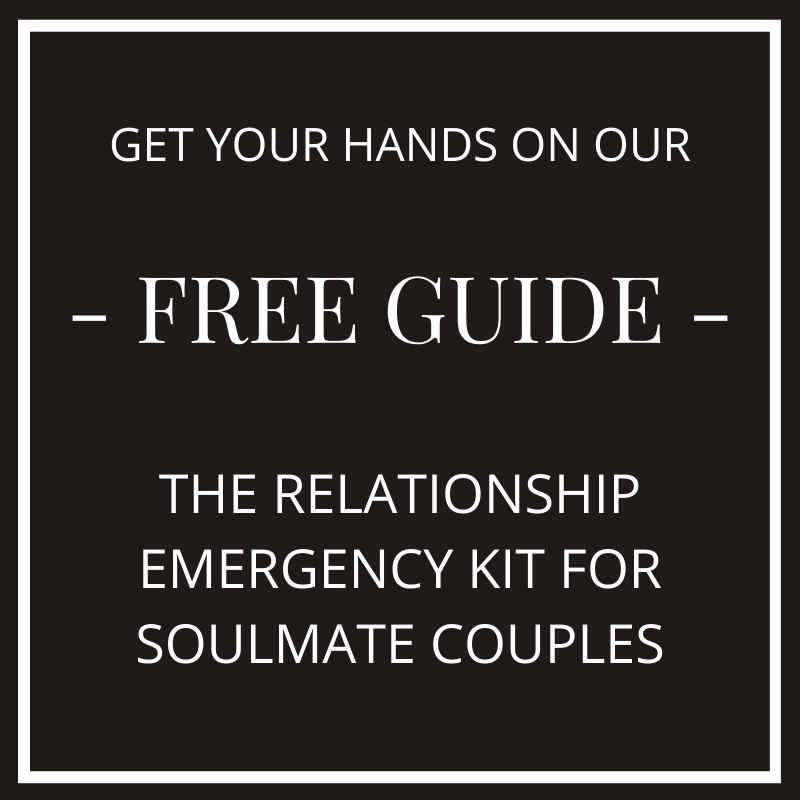 WANNA WORK WITH BAS AND PRISKA?
HOW WOULD YOUR LIFE CHANGE IF YOU COULD LEAVE ALL THE RELATIONSHIP STRUGGLES BEHIND?